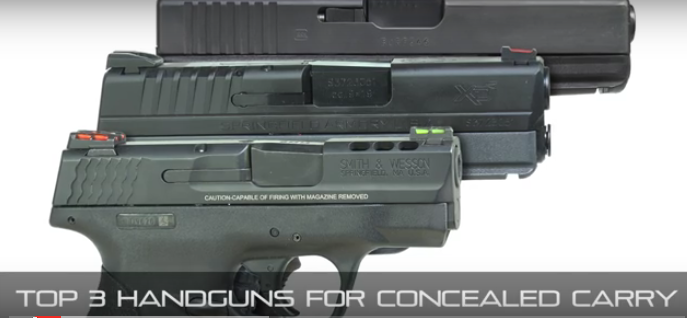 American Rifleman has a nifty way of figuring out what the top three selling concealed carry guns are. Instead of asking manufacturers, who are often pretty secretive about actual sales numbers, Rifleman asked six of the biggest holster manufacturers. This method reveals which guns people are actually carrying. They came up with this list. Can you guess what gun is number one?
Check out this video with the top three carry guns from Lock, Stock, and Barrel:
Off the top of my head, I might have guessed that Glock would have been number one. It turns out that the M&P Shield is the winner according to the impromptu poll conducted by American Rifleman. Since most gun owners have more than one gun, it's interesting to see what gun they actually carry on a regular basis.
All three make fine carry guns, as the number of Americans who carry concealed continues to surge, it'll be interesting to see which brands stay on top. What do you carry and why? Talk amongst yourselves in the comments section below.