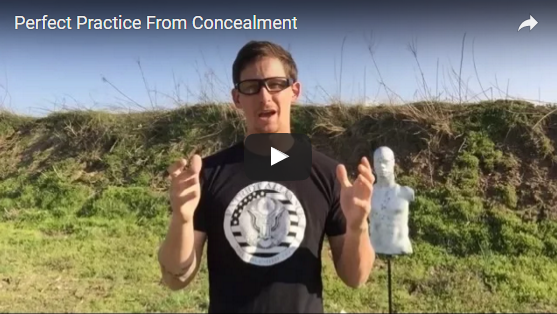 Today I want to introduce you to one of the fastest shooters from concealment I've ever seen.
Even cooler is that he's a preacher.
That's right he's not some spec-ops, door kicking, snake-eating, Navy SEAL Ninja — he's just a civilian preacher who happens to like shooting and has recently been teaching people how to do what he does.
How This Preacher Shoots Sub Second From Concealment
In the video below Baret Fawbush reveals exactly how he practices so that he can consistently draw from concealment and get hits on targets in less than one second.
In fact, in the video below he's averaging in the .80-.89 speed and then draws from concealment and gets THREE shots to the chest in about 1 second!
Check out his tips for neuro-learning and how to practice below:
Did you learn something from Baret?
How fast can you draw from concealment and get hits on target (consistently)?
NOTE: you can find Baret at https://www.youtube.com/user/NotYourAveragePreach or https://www.instagram.com/truexodus/