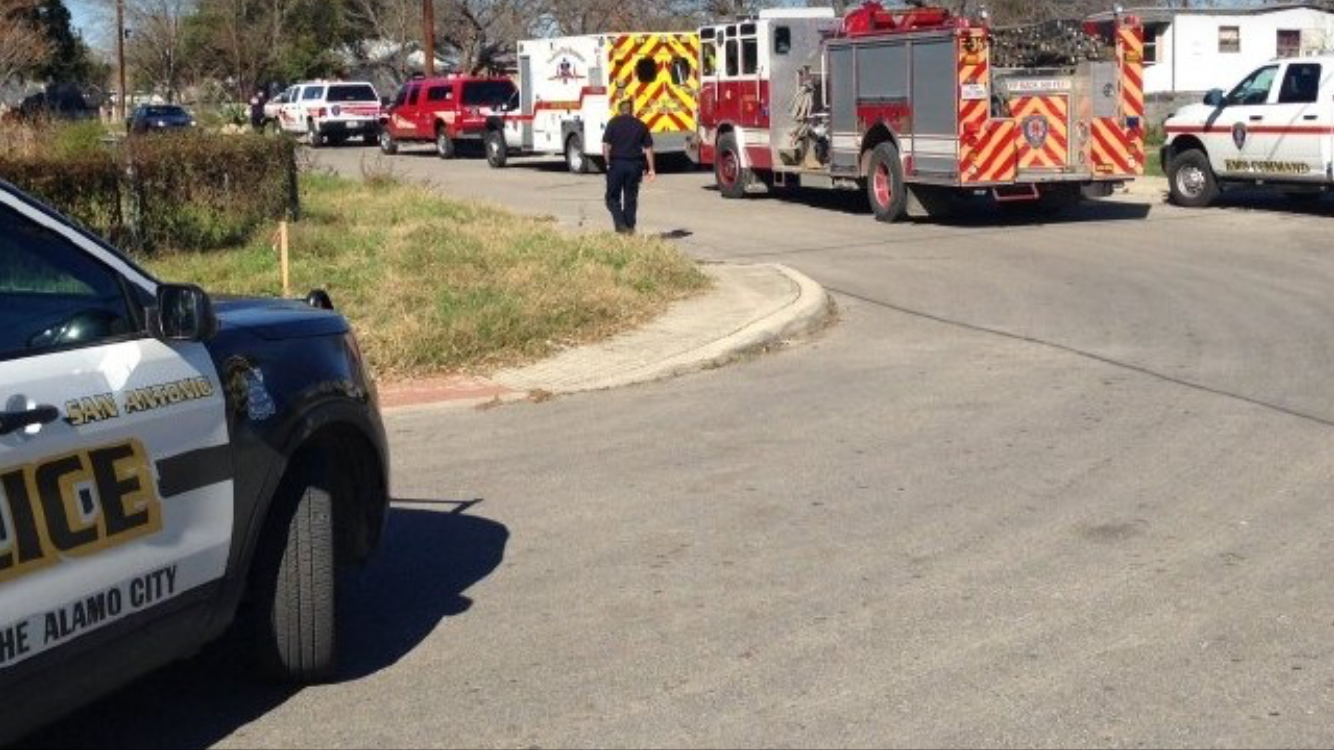 Is Michael Bloomberg training bomb squads these days? A bomb Squad in SanAntonio, TX evacuated three houses after discovering a few boxes of old rusted ammo. Apparently they have never watched myth-busters, which has an episode on throwing live ammunition into a fire. When ammo goes off outside of gun, it's just not that dangerous. Old rusted ammo is very unlikely to fire simply from being moved, even if it did discharge, it would pose a pretty minimal risk to the public.
Here's the fear mongering from the local bomb squad:
[quote_box_center]
SAN ANTONIO – The San Antonio Police Department's Bomb Squad was called to a Southwest Side neighborhood Saturday after dozens of rounds of ammunition were found underneath a home.
The ammunition was discovered on the 7900 block of Dempsey Drive, near Old Pearsall Road and Southwest Military Drive, around 2:45 p.m. Saturday.
Capt. Troy Balcar of the San Antonio Fire Department said a family member found a sealed box with about 75 rounds of decades-old ammunition underneath the house. He said the rounds were about 40 years old, based on a date written on the box. Half a dozen nearby homes were evacuated for about three hours.
"This is definitely a big danger, because they've been under there so long," Balcar said. "They've rusted, they've been exposed to the weather, elements outside so we definitely want to get them disposed of as quickly as possible."
Family members said a veteran who served for more than 30 years lived at the house until he passed away recently.
This is the second time old ammunition has been found at the home. Just last week, the bomb squad spent about half an hour disposing of shotgun shells found there.
[/quote_box_center]
Hmm, that's reassuring, the spokesperson from the San Antonio bomb squad doesn't understand the risk of common ammunition. Who on earth would trust these fools near an actual bomb?
Ammunition discharged outside of a gun simply can't reach a high enough velocity to penetrate walls. Obviously, you wouldn't want to discharge a bullet in your hand, but lets not act like 911 needs to be called every time someone finds corroded ammo. It's fine for bomb squads to help citizens dispose of ammo, but evacuating nearby homes is completely insane.