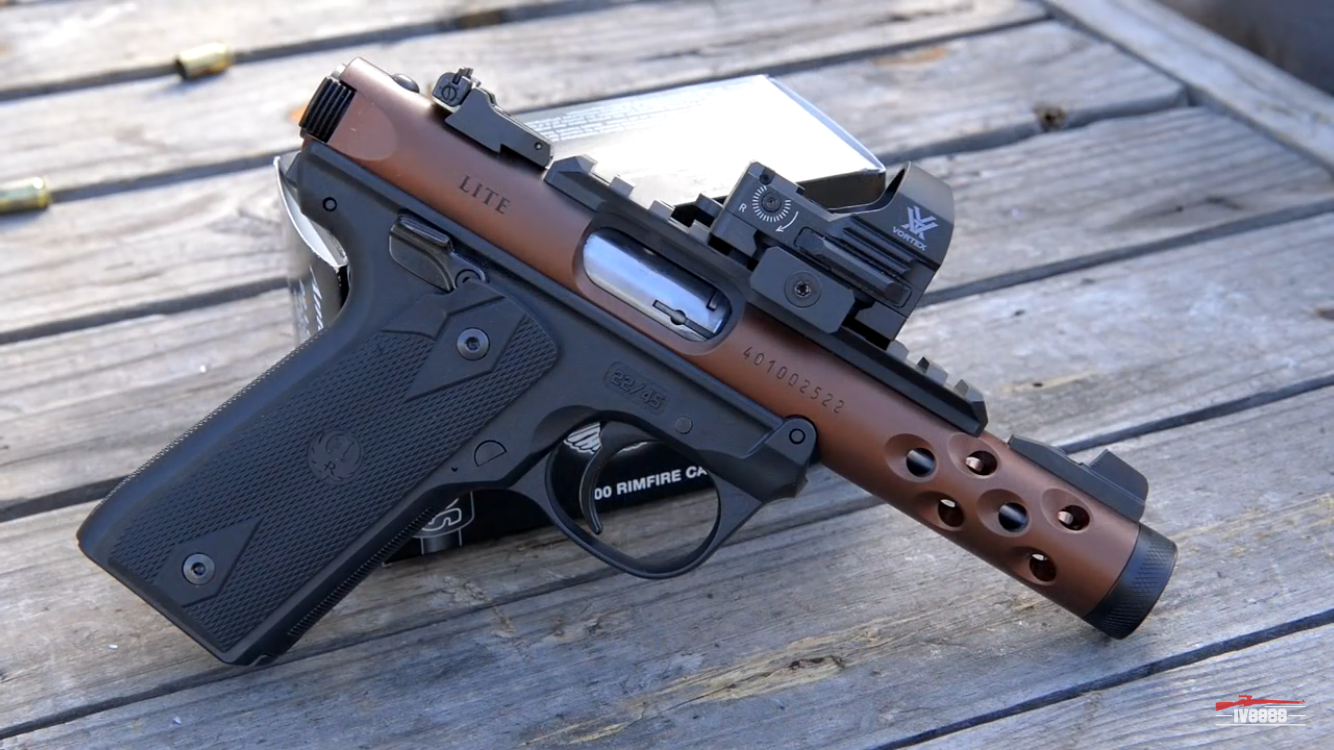 The threaded barrel is about to become the most sought after feature on target pistols. Soon, thanks to the election of Donald Trump, sound suppressors will be legal without paying a $200 tax and wading through months of paper work. To attach a new silencer, you'll want a threaded barrel.
As if the lower cost of .22 ammunition isn't enticing enough, the factory threaded barrel and factory silencer makes the Ruger Mark IV an absolute must have in the age of Trump.
The athestetics of the gun are fantastic, the barrel shroud and silencer mate together perfectly to maintain the Mark IV's lines. Silencers for virtually any other caliber will function with the Mark IV, since it's safe to use a smaller round in a can designed for a bigger bullet.
Check it out:
During the age of Obama, the public rushed out to buy guns they thought he would ban. Now many of these gun owners will need a gun they can afford to practice with. The Ruger Mark IV fills that role and is neatly positioned for the coming rush of first time silencer buyers.