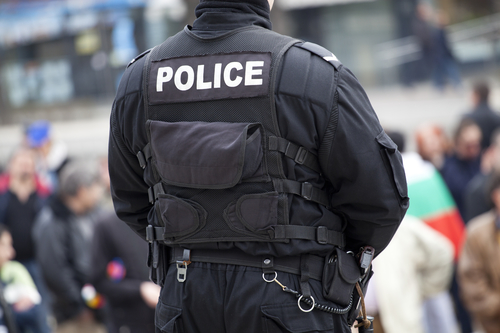 You may be familiar with red flag laws. These are laws that allow law enforcement officers to take firearms (yes, even legally obtained and owned firearms) from people because someone has reported that person as a danger to either themselves or others.
Unfortunately, these laws are often worded in such a way that the reporting requirements require little to no proof of that danger, and this is a threat to every legal gun owner's right to bear arms. David Codrea writes about concerns about these laws,
It's not like what happened [in the recent death of a maryland gun owner when police came for his firearms] couldn't have been predicted. Are you surprised?

"Governor [Larry] Hogan disregarded our veto requests and has signed … the 'red flag' bill (HB 1302)," Maryland Shall issue complained last May. "Basically, under that bill as it became law, virtually anyone can ask a law enforcement officer to file an ex parte petition with a state district court judge or commissioner and allege that the gun owner poses an immediate danger to himself/herself or others because (and only because) he or she possesses firearms."
But people are concerned about more than our liberty (which would be enough). Red flag laws are likely to cause more people to die. Codrea continues,
And how many times do we need to learn the lesson that you'd better not summon the state into your home unless it's truly your last resort, because they'll bring with them an up-to-lethal force continuum they're trained to escalate when not immediately obeyed.

It's not like Sheriff Andy knocking on the door and saying "Floyd, we need to talk," is it?

So the cops were primed. And what better way to defuse a volatile situation than to pound on a door in the wee hours when it's still dark and scare the hell out of someone you have reason to believe is armed?
And, so, as you know, unfortunately, a man died when he was likely simply trying to protect himself from what appeared to be an intruder to his house. And, as Codrea notes, "What we do know is what some of us have feared—that such laws will increase tensions and danger in citizen encounters with police."
Unfortunately, Codrea is probably right. Red flag laws are going to raise tension levels between law enforcement officers and even law abiding citizens, and history tells us that is never a good thing and will lead to more unnecessary deaths.