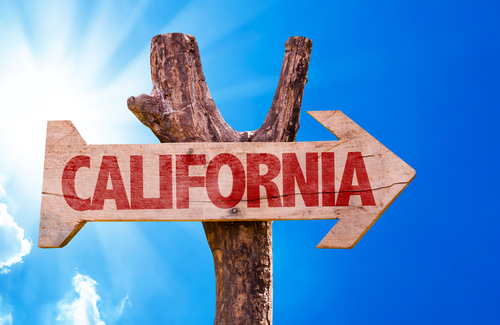 Anti-gunners keep preaching the delusional idea that only law enforcement officers should have firearms. And, while it's true that law enforcement officers typically have more firearms training that most civilians (if you include those who don't own firearms), that doesn't mean that law enforcement officers are perfect.
A story out of Oakland, California might dispel some of the aura of perfection that anti-gunners have about law enforcement officers. Chris Eger writes,
Equipment to include a select-fire Colt M-4 rifle was snatched in a burglary of an agent's vehicle parked near a Bay Area federal building. Stolen in the smash-and-grab Tuesday evening from a Bureau of Alcohol, Tobacco, Firearms, and Explosives vehicle besides the M4 were a 9mm Glock, handcuffs, an ATF radio, and a Taser, reports the East Bay Express.

"ATF is aware of the theft and is aggressively pursuing all leads and working closely with our local partners to quickly find the individuals responsible and return the property," Ginger Colbrun, a spokeswoman for ATF told the Express

This week's heist sheds renewed light on a spate of high-profile gun losses by federal authorities in the area, some of which have ended in tragedy. Lawsuits have been filed by the parents of Kathryn Steinle, killed as she was walking along San Francisco's iconic Pier 14 with a gun stolen from the car of a Bureau of Land Management ranger; and muralist Antonio Ramos, killed with a Glock left in an unattended vehicle by an Immigration and Customs Enforcement agent.

The ATF has had its own problems with guns stolen from cars. A troubled undercover storefront operation in Milwaukee in 2012 saw three ATF-issued firearms swiped from a government-owned SUV, including an M-4 .223 caliber rifle, parked in front of the shop. A subsequent burglary of the shop incurred losses of $39,000 in property including an ATF tactical ballistic shield, which was later found in an alley and recovered.

Other federal agencies have had their share of missing guns as well.
So, since the rabid anti-gunners in California have just about the closest thing to an anti-gunner paradise that we have in America, I just want to ask them: How's that working out for ya?
Not too good, eh?
If only law enforcement officers should have guns, then, by that logic, these law enforcement officers should be arrested for distribution of firearms.
But these stories just go to show that gun control only keeps guns out of the hands of the law abiding.