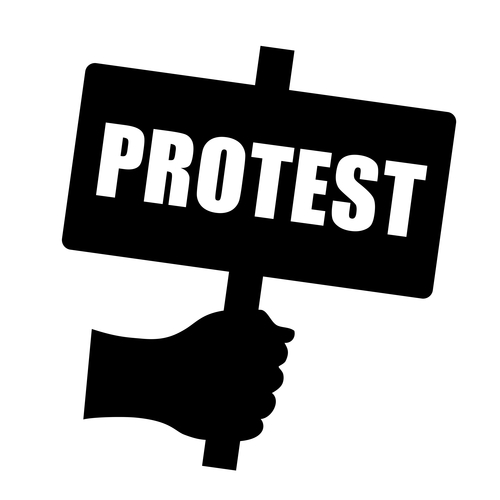 For far too long, anti-gun activists seem to have been the only people protesting about guns. But, it looks like that situation has finally changed.
In Maryland, Second Amendment supporters have finally had enough and are starting to use anti-gunners' techniques against them. Dan Zimmerman shares "an email from Jeff Hulbert, founder of Maryland-based pro-Second Amendment organization, Patriot Picket," who wrote,
We have been staging "We Will Not Comply" demonstrations at the Maryland State Capitol all this past week, and have occupied ALL the seats in day-long hearings on gun bills.
Hulbert continues,
Our presence has prompted Democrat legislators to tweet objections and complaints. Delegate Vanessa Atterbeary wasn't happy to see us.


Neither was Shannon Watts, head of Michael Bloomberg's Moms Demanding Action gun control operation. She complained that our "Will Not Comply" promise is a threat and labeled us "gun extremists."


The secretary of the MD Democrat Party, Robbie Leonard, has lost his job for a Facebook post calling us "homegrown terrorists" who should be "doxed" and have our personal info spewed on the internet[.]

Zimmerman shared this email on March 2, 2019, and Hulbert said that, at the time of the writing of that email, his organization is planning to go back to the Maryland state capital to do it all again, and they hope to spark this type of protest movement across the country.
All we can say is, "Good for them!" It's good to see the good guys (and ladies) giving anti-gunners a taste of their own medicine, and it seems that the anti-gunners didn't care for it one bit. Of course, considering the grief that they've given with their tactics, I don't feel the least bit of sympathy in seeing it dished out on them in return.
So, if your state is trying to pass gun control legislation, you may want to consider taking up the Patriot Picket challenge and organizing a protest at your state's capitol, too.