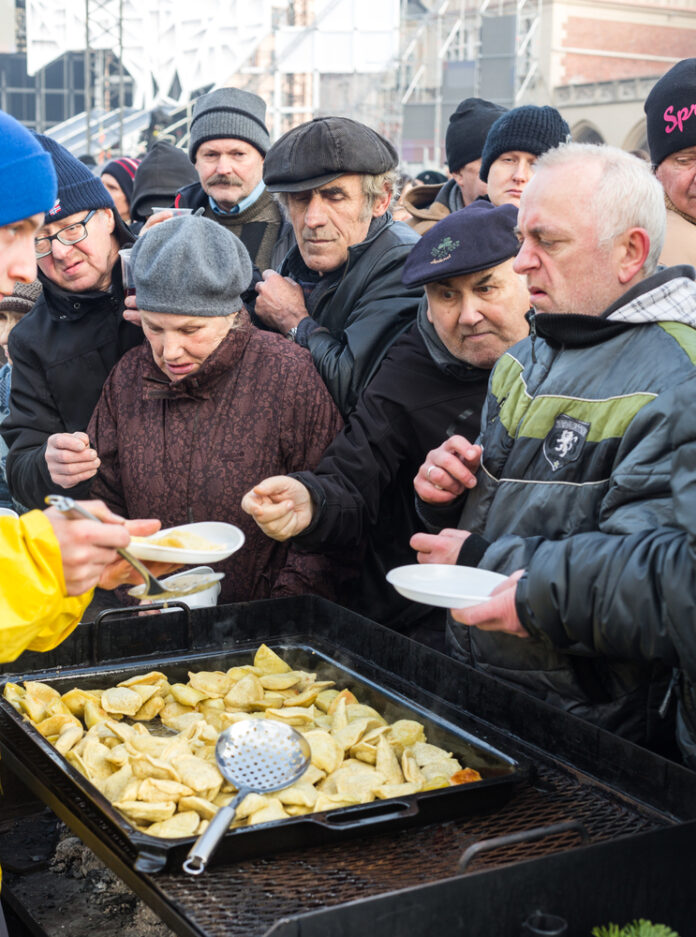 We live in a truly strange world.
The mainstream media wants you to think that pro-gun people are generally heartless, cruel, and uncaring. Sadly, many people who blindly follow the mainstream media have bought into this idea, too.
But that couldn't be further from the truth.
In fact, a recent story out of Texas shows that it is actually pro-gun people who are having to arm themselves to be able to perform simply acts of charity for other people. Matt Agorist writes,
Feeding and clothing the homeless in the land of the free has now become a revolutionary act. Luckily, however, there are still good people willing to carry that act out.

In December 2014, the Dallas city council enacted Ordinance No. 29595, which makes it illegal to serve food to the homeless without jumping through a statist myriad of bureaucratic hoops, including a fee, training classes, and written notices.

One should not need to file multiple forms and pay a fee to obtain a permit to give food to those in need who are willingly ready to accept it. The folks at Don't Comply know this.

Over the weekend, the aptly named organization, Don't Comply, and dozens of volunteers from children to adults alike took to the streets of Dallas to hand out food, sleeping bags, clothing, and tents to the area's less fortunate.

As TFTP has reported on numerous occasions, often times, police will swoop in and shut down those who would dare defy the authority of the state and conduct charity without a permit. However, most organizations aren't like Don't Comply.

As they took to the streets this weekend, many of the members of the organization open carried their weapons. This was done—not out of an act of intimidation—but merely to assert rights as well as protect them.

The resultant heavily armed group of do-gooders effectively staved off any attempts by police to shut down the charitable efforts.

We spoke to one of the participants, who also happens to be a good friend of mine, Luis Fernando Mises who explained why the group carries weapons.

"When the system makes it illegal to feed people without a license, the unintended consequences are that we become criminals when we feed homeless people in the street," he said. "What we do then, is get on an equal playing field with this system and we demonstrate that we can still help people. And, we do it peacefully…with guns."

Success, and just like that, good people disobeying bad laws, while being well armed, had a positive effect on the world. Those in need were given supplies that may ultimately save their lives over the harsh winter and all of it was done in spite of "the law."
This is a perfect example of why the Second Amendment was put into place in our Bill of Rights. The whole point of the Second Amendment is to prevent government from oppressing the people, and it's especially offensive when that government is keeping people from simply being kind to each other. That's the wrong use of government, and this peaceful use of firearms is a right use of guns.
But you'll never see this type of story in the mainstream media because of their rampant anti-gun and pro-government control bias. So, share this story with your anti-gun friends to expose them to the truth which is that pro-gun people are kind and decent and charitable to their neighbors., and keep reading this site.