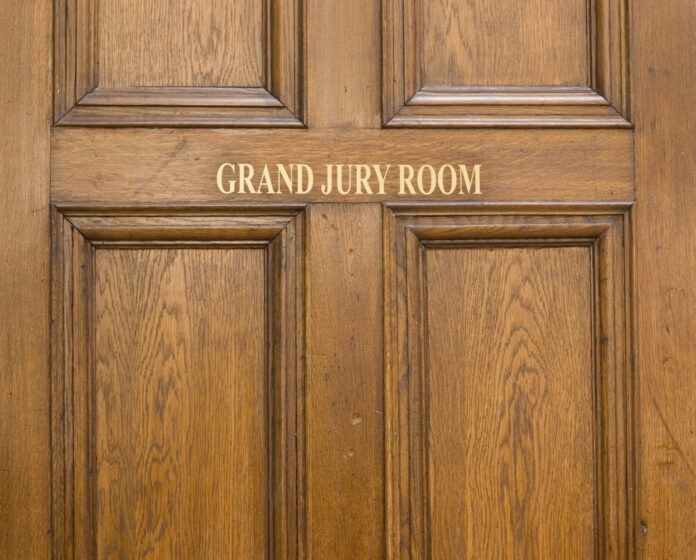 Remember the McCloskey's? They are the attorneys in St. Louis, Missouri, whose gated neighborhood had been broken into by "protesters." The McCloskey's responded by standing in their yard with firearms and telling the mob to keep moving and to leave them alone.
Of course, the anti-gun District Attorney in St. Louis went on the expected witch hunt and trumped up charges of exhibiting a weapon and tampering with evidence (hat tip to here for the lead). Lauren Trager writes,
A grand jury indicted Mark and Patricia McCloskey Tuesday on charges of exhibiting guns at protesters in a June incident in their neighborhood and added a charge of tampering with evidence for both members of the couple.

Mark and Patricia McCloskey had previously been charged with felony counts of exhibiting weapons–for pointing guns at protestors outside their Central West End home. They have long maintained they were protecting themselves and their property from people hurling threats.

The grand jury also added a count for each of them: of tampering. This, News 4 learned, stems from the pistol held by Patricia McCloskey and later turned over to police by attorney Al Watkins.

According to the indictment, "Patricia McCloskey altered a Bryco Arms semi-automatic pistol, with the purpose to impair its verity in the investigation of an unlawful use of a weapon that occurred on June 28 on Portland Place, an official investigation, and thereby impaired the obstructed the prosecution of Patricia McCloskey for the crime of unlawful use of a weapon." 

That gun, Watkins said, had been rendered inoperable but a report obtained by News 4 from the St Louis Police Crime Lab showed that a prosecutor had instructed the examiners to re-assemble it correctly.
One of the things that makes this even more infuriating is that this is all political theater and harassment of gun owners on the part of DA Kimberly Gardner, and she has to know that the charges won't stick. Why? On October 7. 2020, Margaret Stafford wrote,
Missouri Gov. Mike Parson said Wednesday he "most certainly would" pardon a St. Louis couple if they are convicted of gun charges after waving guns at protesters walking in front of their home this summer.
Gardner may not be ethical, but she's likely not stupid. This whole McCloskey case is harassment on her part, and she needs to be voted out of office if not thrown out of office for misusing her elected position for political opportunism and revenge against her political opponents.