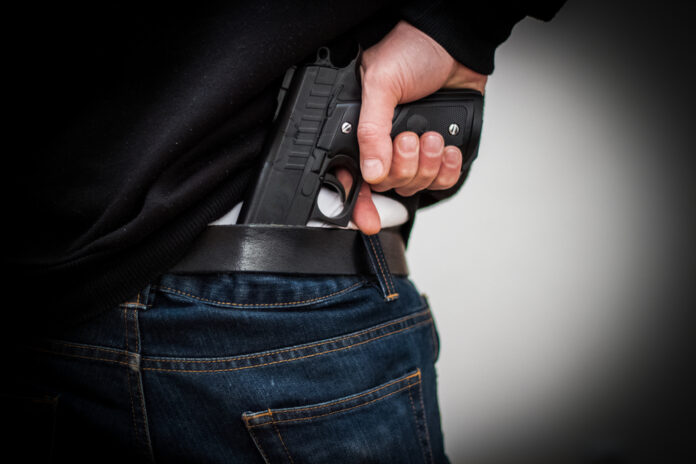 The Second Amendment, in and of itself, should be enough legal justification to allow all Americans to own firearms and to carry guns on their persons in public at any time. Sadly, though, state and local governments across the country have put their hands in the pot to limit our rights and to force people to pay to exercise their rights.
And, then, there's the issue of being able to legal carry in one state, but not being able to legally carry your firearm in another state without seeking another license and the invasion of privacy and personal expense to do that.
Surprisingly, though, there is a push from both major parties to enact national concealed carry reciprocity, meaning that if you have a concealed carry permit in one state, it would automatically qualify you to carry concealed nationally. John Crump writes,
A bipartisan bill that would grant national reciprocity to concealed permit holders has been introduced in the House of Representatives.

Representative Richard Hudson (NC-08) introduced H.R. 38, the Concealed Carry Reciprocity Act during Congress's opening day. The bill has a total of 154 co-sponsors, including Democrats that have broken from their party's anti-gun stance. The bill would allow anyone who holds a concealed handgun permit to cross state lines as long as the gun owner follows that state's law. Residents of the states with constitutional carry could also carry a handgun across state lines.

National reciprocity would treat concealed carry permits like a driver's license. Federal law would ban states from discriminating against gun owners.
While I'm concerned, if I'm being honest, about whether this could actually get a vote, much less pass the House with Nancy Pelosi re-elected as Speaker of the House, this is an encouraging situation, especially when you consider that Democrats are supporting this bill, too.
Hopefully, this is an early sign of good things to come for gun rights in spite of what the current political situation in Washington looks like it's moving toward.