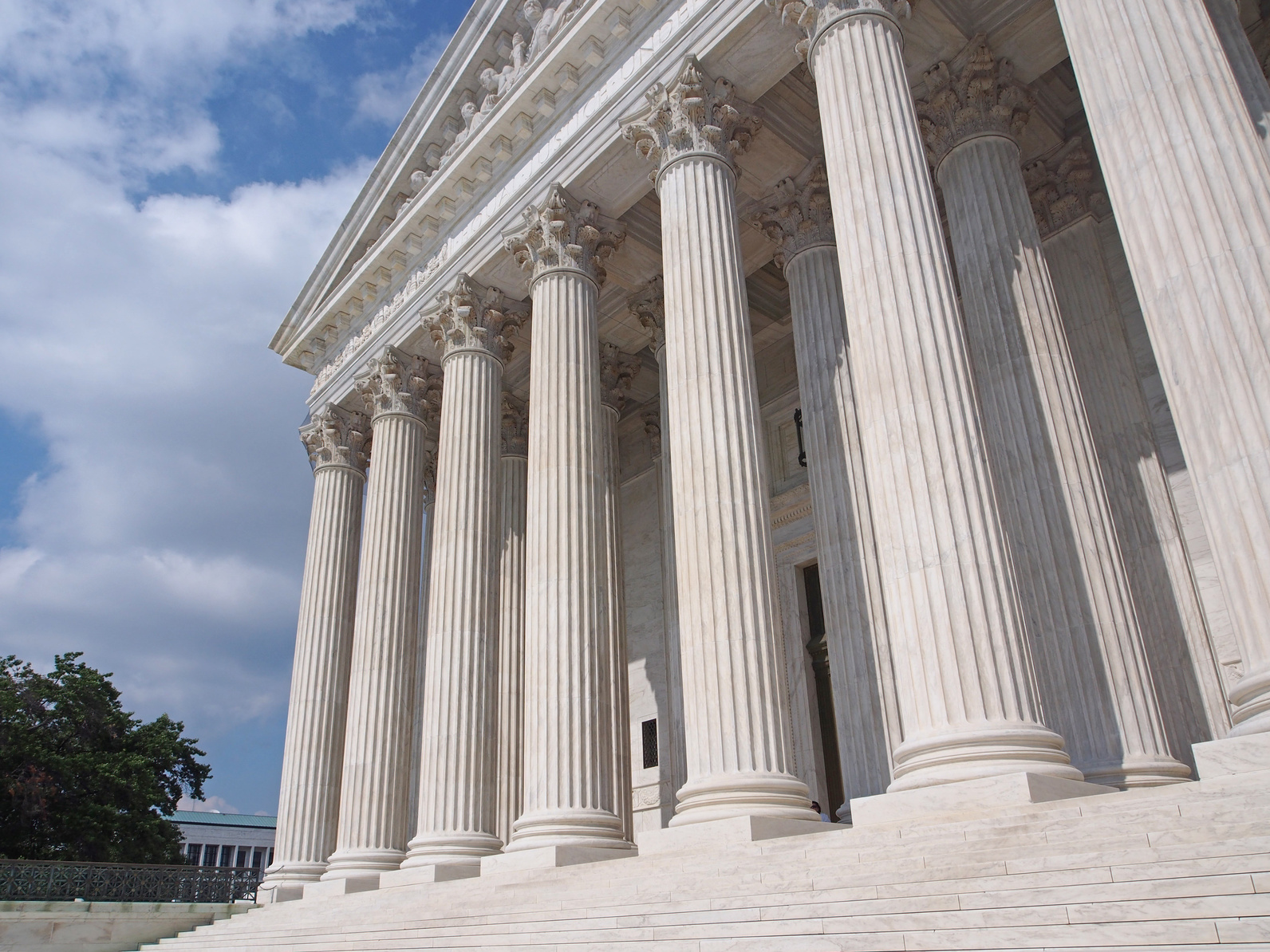 The president gets scads of attention, and people tend to think of the presidency as being the position of most power in the American government. But that's not entirely justified.
Think of it like this: Presidents are restricted by congress; they only get two terms of office, maximum; and everything they do is counteracted by a complex system of check and balances.
However, there's another position in American government that doesn't have any of those restrictions. Can you guess what it is?
It's the position of Supreme Court Justice. Supreme Court justices have lifetime appointments; they aren't shackled by congress, and their decisions are the final word on what is implemented as law of the land.
That's why when the Supreme Court loses a conservative stalwart like Justice Antonin Scalia, it's a huge blow to the conservative movement at large.
Conversely, losing a conservative Justice makes liberals feel like it's Christmas morning, cause it gives them an opening to shoot between the Republican goal posts.
That's exactly what's happening now, especially on Second Amendment rights. Justice Scalia championed gun rights throughout his entire career as a Supreme Court Justice, and now liberals think they're about to get the chance to undo all his hard work.
Breitbart fills in the details:
The late Supreme Court Associate Justice Antonin Scalia was a bulwark for the individual right to keep and bear arms.
He voted with the majority in the seminal case of District of Columbia v Heller (2008), a decision that defended the right to keep and bear arms as one individually possessed rather than collectively held.  Two years later he voted with the majority in McDonald v Chicago (2010), a decision that clarified the protections on the individual right to gun ownership by showing that Second Amendment rights are incorporated with Fourteenth Amendment protections.
Heller resulted in the abolition of the gun ban in Washington DC, a federal district.McDonald resulted in the abolition of the gun ban in Chicago.
The fact that Second Amendment rights are individual—like all other rights in the Bill of Rights—means the federal government cannot infringe upon them. The fact that they are incorporated means cities and states are limited in actions they can take to curtail the exercise of Second Amendment rights as well.
Criticism of Scalia was intertwined with criticism of both Heller and McDonald. For example, The New York Times responded to Heller by intimating that Scalia had literally created the individual right to keep and bear arms in 2008. They denied the existence of any "individual right" to keep and bear arms in the Second Amendment, but suggested Scalia found one anyway via Heller. For this reason, NYT pointed to judge J. Harvie Wilkinson III, whom the  Virginia Law Review quoted as saying, "Heller represents a form of judicial activism that is new, yet familiar."
The Los Angeles Times followed the same pattern. While not naming Scalia by name, they did name Heller and made clear the LA Times editorial board's position that Heller created a right which had not previously existed. The Associated Press went a bit further, claiming Heller and McDonald combined to "a nationwide right to defend one's home with a gun."
Breitbart News previously reported that the one of left's goals in keeping the Hellen andMcDonald decisions at the forefront was to set it up for reversal when a Supreme Court majority could outvote Scalia and his fellow defenders of intrinsic, God-given rights; the very rights Thomas Jefferson was referencing when he declared the colonists had been "endowed by their Creator with certain unalienable Rights, that among these are Life, Liberty and pursuit of Happiness." Jefferson wrote that the chief end of government is "secure these rights," not to pillage them.
Scalia concurred and stood for their defense. And that included defending the individual right to keep and bear arms (Heller) from machinations coming from all levels of government (McDonald).
It's both shameful and discouraging that liberals are salivating like this after Scalia's death. It hadn't been 48 hours before liberals started positioning to fill his seat with one of their freedom-hating comrades.
Give us your reaction in the comments.