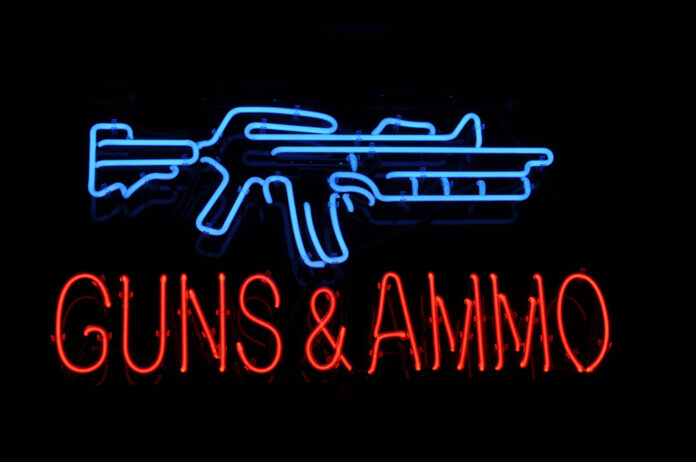 I don't know about you, but I'm tired of corporations giving into anti-gun activists to please the "woke" mob of nutcases and their anti-gun political cronies.
These are folks that, if you give them an inch, they'll take a mile because whatever you do is never good enough until they completely run your life from their ivory tower imagining how Utopian your life is when, in reality, they've turned it into a living hell.
Dick's Sporting Goods may have been the first. Than, any number of banks. And, now, Walk-Mart? Yes, Wal-Mart (hat tip to here for the lead). Lauren Fruen writes,
Walmart says it has removed ammunition and firearms from displays at its U.S. stores, citing 'civil unrest' across America. 

The nation's largest retailer, based in Bentonville, Arkansas, sells firearms in about half of its 4,700 stores. The move comes days before the U.S. presidential election on November 3, with many worried that the result could be contested or spark violence.

'We have seen some isolated civil unrest and as we have done on several occasions over the last few years, we have moved our firearms and ammunition off the sales floor as a precaution for the safety of our associates and customers,' Walmart said in a statement emailed to The Associated Press on Thursday.
Now, to be fair, Wal-Mart said that people could still purchase these items at their stores, but let's be real: how many times have you gone to Wal-Mart and been unable to find help with anything? You go to Wal-Mart because you can find everything in one (long) shopping trip and because of their prices on a lot of things. You don't go for the great service. That's not their deal.
This is utterly ridiculous. I don't know about you, but I don't want to shop at places that try to limit my rights, and, while you can argue that Wal-Mart isn't limiting your rights by choosing not to make it convenient to buy a firearm at their stores, they certainly will make it more difficult in many rural areas to do so. And that's just sad.