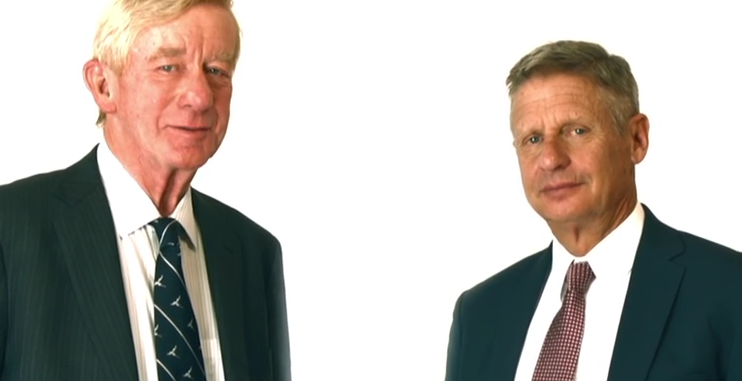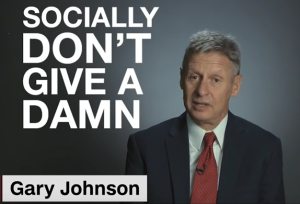 When the NRA endorsed Donald Trump, it was rather surprising. Surprising that it happened so fast and surprising that they were so adamant about electing him in spite of his history of wanting to ban so-called "assault weapons."
Obviously, Hillary's extreme positions forced the NRA's hand, but Trump is still hard to trust on guns or any issue for that matter.
It all shapes up to be a dream scenario for Gary Johnson and the Libertarian Party, a dream scenario that is quickly turning into a nightmare.
From the NRA:
[quote_box_center]
As governor of Massachusetts, William Weld supported various gun control schemes, including a ban on semi-automatic firearms.  Unfortunately, and despite being the Libertarian candidate for vice president, Weld continues his anti-gun ways.
In July 2016, while NRA and other groups concerned with civil liberties were hard at work fighting legislation that would have stripped Americans of their Second Amendment rights without due process based merely on their placement on a secret government watch list, Weld expressed support for such measures.
[/quote_box_center]
This is what Bill Weld has to say about so-called "assault weapons:"
[quote_box_center]
The five-shot rifle, that's a standard military rifle. The problem is if you attach a clip to it so it can fire more shells and if you remove the pin so that it becomes an automatic weapon. And those are independent criminal offenses. That's when they become essentially a weapon of mass destruction.
[/quote_box_center]
Right, if you didn't catch that, Bill Weld has no idea of what he's talking about. Gary Johnson has a solid record of defending our rights but you have to wonder why he is letting his VP spew such nonsense. Bill Weld sounds more liberal Democrat than Libertarian.
If Gary Johnson really wants to get in the debates he should try to woo #NeverTrump constitutional conservatives first, then focus on the getting votes from disaffected Bernie Sanders supporters later. The media won't give Johnson any attention because polls show he is hurting Hillary more than Trump. If the media thought his candidacy would primarily hurt Trump they would be talking about how great he is all day long. The liberal media simply doesn't want him in the debates if he is going to steal most of his votes from Hillary.
The Libertarian party has always been a strong defender of our right to bear arms and they have never had such an incredible opportunity to share their vision for America. Unfortunately for Johnson, terrible strategy and a horrible VP choice might prevent him from even getting in the debates to make his case.