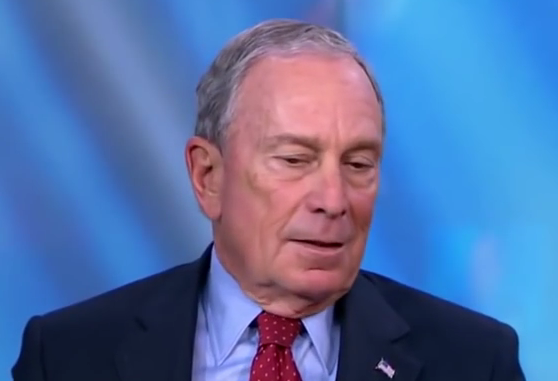 You don't normally hear of tech companies offering to help the NRA. Snapchat probably didn't have pro-gun motives when they made this hysterical threat to Bloomberg's gun control group Everytown for Gun Safety.
Check this out, from A.V. Club:
[quote_box_center]
This comes from a series of leaked emails that indicate that Everytown had approached Snapchat about doing some kind of branded content about preventing gun violence early last year, with Snapchat's head of political sales Rob Saliterman quoting the nonprofit at least $150,000 for whatever it was planning. Then, separate from that potential deal, Snapchat's news team approached Everytown about working together to promote gun safety with a big event that would feature videos of families talking about loved ones they lost to gun violence alongside celebrities like Kim Kardashian and Amy Schumer talking about the importance of gun safety. This project also wouldn't cost Everytown any money, so it gave up on the other deal and moved forward with the free one instead.
Eventually, Saliterman found out that he was losing out on advertising money, so he sent this message to Everytown:
I just learned our News Team is doing a Live Story on National Gun Violence Awareness Day. I would urgently like to speak with you about advertising opportunities within the story, as there will be three ad slots. We are also talking to the NRA about running ads within the story.
[/quote_box_center]
How hilarious is that? Snapchat threatened to sell the NRA advertising during a free project for Bloomberg's astro-turf gun grabber group. Again, Snapchat isn't pro-gun, they are just greedy. They obviously made the threat to try to grab some extra cash from Bloomberg.
Who could blame them? Bloomberg's been flushing money down the toilet all decade long, with one after another failed gun control initiatives. Of the few victories Bloomberg did have, many are in the process of being rolled back by state courts or justice departments.
Ohh, and Trump is president. Looks like those campaign donations didn't do much good, did they Mike? A fool and his money are quickly departed…