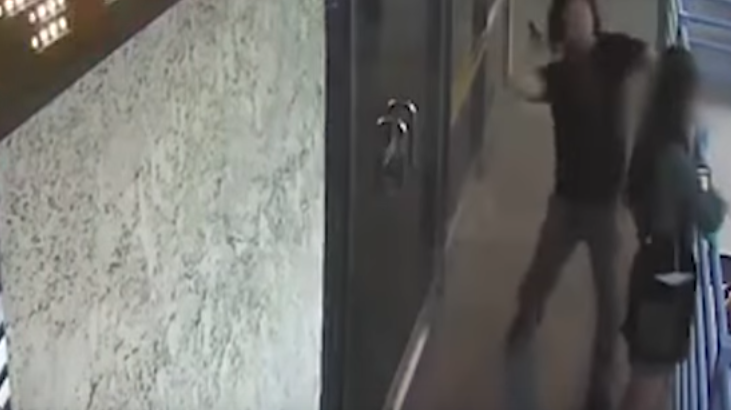 March 22, 2017: An attacker in London killed 4 people and injured at least 50. His weapon? A car and a knife.
December 2016: An attacker at a Christmas market in Berlin Germany kills at least 12 people and injures 48. His weapon? A truck.
May 18, 1927: In the deadliest mass murder to take place at a school in United States history, a man kills 38 elementary school children and 6 adults while injuring at least 58 other people. His weapon? Bombs.
The fact is: evil exists in the world and evil people will use whatever weapons they can to hurt people.
You Won't Believe The Weapon Used In This Vicious & Brutal Attack [Must Watch!]
John Correia from Active Self Protection brings us this incredibly disturbing video of what appears to be a completely unprovoked attack caught on camera in Los Angeles, California.
WARNING: this video features extreme violence against a woman.
The weapon used?
A Hammer.
Do watch the video and consider the lessons that John shares with you. They're good. His website has the full list.
But here's why I bring this up today …
You Can't Ban Evil By Banning "Tools"
Guns, Knives, Cars, Hammers, Screwdrivers, etc …
Virtually any tool, object, or "thing" can be used as a weapon.
To use a popular quote (if I could remember who is the originator I would credit them) "anything is a weapon if you hold it right".
Cane killed Able using a rock.
In short, as I've spilled much digital ink discussing here, it's impossible to actually ban guns and banning the tools used by evil people does not work.
Evil people can hurt and murder with their hands, fist, and feet or they can utilize practically anything and use it as a weapon for more destruction.
For an example of this futility, the FBI's Uniform Crime Report for 2014 shows that more than twice as many people are beaten to death by fists and feet each year than are shot to death with rifles of every kind (yes, that includes "scary assault rifles").
As always …
You're on your own.
Your safety is your responsibility.
No amount of laws banning things will keep you safe.
The first murderer recorded in the Bible used a rock.
The worst mass murder in American school history — as early as 1927 — used bombs.
Today, terrorists are using trucks and cars and knives.
Random attackers are using hammers. Their fists, feet and baseball bats.
Oppose gun control. Get prepared. Get training. Get a gun. Learn to fight. Practice. Get fit. Exercise. Keep your head up. Be aware. Be safe.