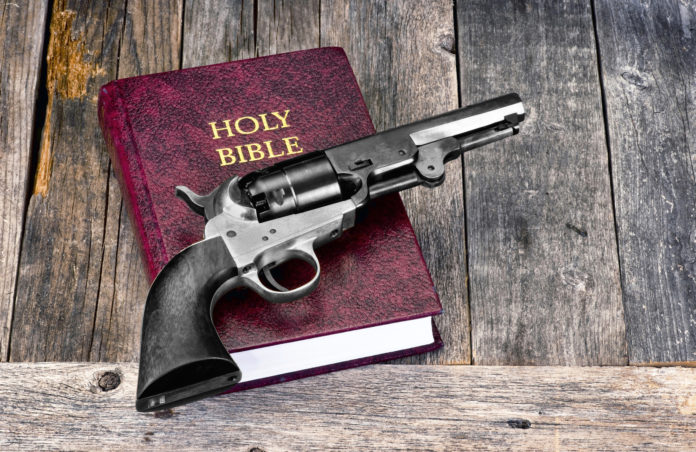 If you are a Christian (indeed, if you are a person of any faith), you should be taking the time to think through how your beliefs impact the way that you live your life including your views on multiple topics. Yes, including gun control.
Christianity teaches for people, as much as it is in their power, to get along with other pople. To be peaceful and to act with love towards other people.
With this in mind, some Christians with anti-gun leanings are accusing other believers of not living out their faith. For example, writing for Washington Post, Kristen Powers wrote, "There's something deeply hypocritical about praying for a problem you are unwilling to resolve." (hat tip to here for the quote)
Now, on the surface, I agree with this sentiment. Christians are told to pray, but they are also told to act to make a difference in the world. The problem is: what is the real solution to gun violence? Anti-gun Christians such as Powers argue that more gun control is the solution (even though her piece admitted that gun control wouldn't have prevented the Las Vegas shooting). But what is the real solution? David French offers some thoughts that differ from Powers:
there are important ways to combat gun violence that don't involve more gun control. This is a vital point — one that Powers and other gun-control advocates miss. Refusing to support ineffectual gun-control policies isn't the same thing as "doing nothing." Indeed, Second Amendment advocates have a host of ideas for combatting gun crimes and limiting gun deaths — including ideas that might actually prevent mass shootings.
This is an incredibly important point: as Christians, yes, we are called to act, but we are also called to think. Doing something ineffectual doesn't help the situation and only makes us feel morally superior. What we do needs to actually work, and, sometimes, that means being able to do the thing that we most do not want to do: kill an evil person who is on a rampage. As Christian martyr Dietrich Bonhoeffer said that, if we encounter a drunk driver, it is not enough to comfort the people killed by that drunk driver's actions. No, we must wrestle the keys out of his hand. In the case of a shooting incident, that means disabling that active shooter's nervous system, and, often, the best way to do that (and, thus, save more lives) is with a gun.