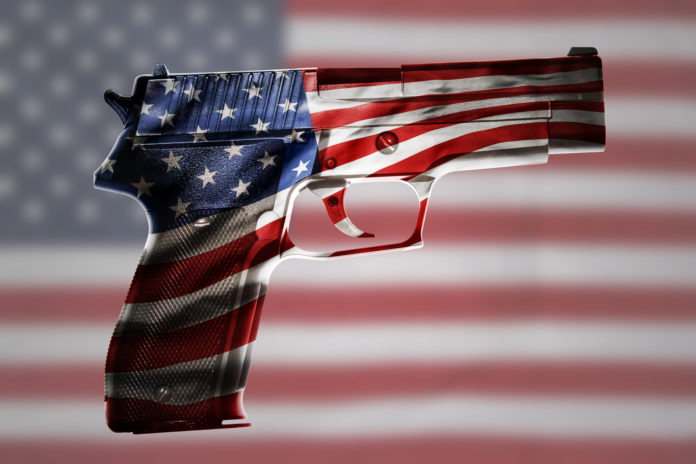 The National Rifle Association has always been under fire from anti-gun folks. Even accusations that the NRA is simply a front group for "right-wing nationalists" or other political groups haven't been uncommon. But this latest accusation is a new one.
Apparently, the FBI is investigating accusations that the NRA was used by Russia to funnel money into Donald Trump's 2016 Presidential campaign. No, I'm not kidding. Andrew Husband gives us details:
Today, the investigation expanded even further with an additional report that claims the FBI is probing whether Russia "illegally funneled" money through the National Rifle Association and into the Trump campaign. Throughout the 2016 election, the NRA spent a whopping $30 million to support Trump's presidential ambitions.
Of course, you have to wonder who the FBI received their information from. One likely "source" is Glenn Simpson. Hayley Miller writes,
Glenn Simpson, co-founder of the firm behind the infamous dossier on President Donald Trump's potential connections to Russia, told Congress that he believes the Russian government has "infiltrated" the National Rifle Association.
Of course, anti-gunners would consider Simpson a reputable source simply because he has an anti-Trump bias but charades as an unbiased investigative journalist. He's not. As Andrew McCarthy writes,
How do you make someone look guilty of something he hasn't done? You erect a formidable circumstantial case around the big hole in the middle — the hole that, in a normal case, would be filled by evidence that the suspect actually committed the crime. You don't so much cover the hole as create distractions from it. […] By the time you're done, people will want to believe the scoundrel has done whatever he's charged with. […] The rest is smoke and mirrors: Unable to demonstrate the actual commission of the offense, you compensate by showing, in dizzying detail, that all the conditions are in place for the crime to have happened just the way you claim it did. This doesn't actually prove that that our suspect did anything wrong, just that he could have — or as you will call it: Corroboration!
And this, essentially, is what Simpson has done with his biased "reporting" (funded by the Hillary Clinton's Presidential campaign). Simpson doesn't have a case, but he despises Donald Trump. So, Simpson assumes that Trump is guilty which biases his analysis of what is relevant information. And in this convoluted way of thinking, because people close to Trump were reported to have talked with someone who is reportedly close to Russian leader Vladimir Putin, the NRA must be a front for the Russians to "steal" the Presidential election from Hillary Clinton and give it to "Russia-friendly" Donald Trump.
All this despite the facts that Trump has gone head-to-head against Putin already since becoming President and in spite of the fact that Putin is against universal gun ownership, so supporting Trump wouldn't support Putin's positions.
This looks like the kind of "sources" that the FBI is using to even take seriously the idea that the NRA is a front for Russia. It's simply a throwback to the McCarthyism of the 1950s: accusations and actions based on unsubstantiated reports which are (at least, in this case) without merit.
Anti-Trumpers and anti-gunners needs to stop wasting time and focus on real issues instead of demonizing the NRA and gun ownership without justification.