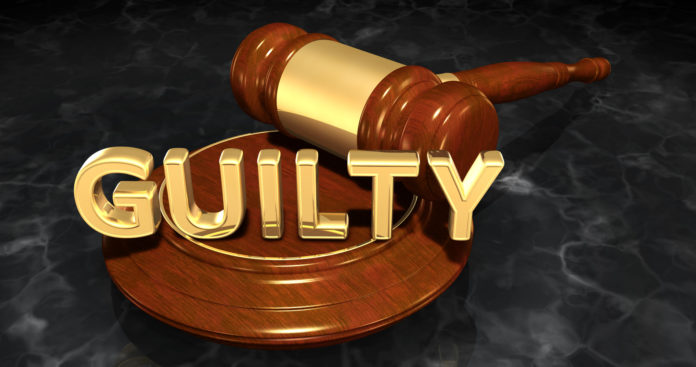 Has there been an increase in mass shootings and, if so, who or what is really to blame for causing them?
These are questions that no one in the mainstream media or anti-gunner camps are asking. Those people seem to just assume that they already know the answer (often despite the facts of the situation which say otherwise), and that is all that you will hear out of them.
Well, first we need to address the first question: has there actually been an increase in the number of mass shootings? The answer is no. Don't believe your anti-gun friends when they tell you otherwise. Look into the research yourself. For example, Zaid Jilani gives us this perspective:
Criminology professor James Alan Fox and doctoral student Emma Fridel charted the path of mass shootings and school shootings over three decades, from 1992 to 2015. They used a variety of government and nonprofit data sources, including data collected by the FBI, USA Today, and Everytown for Gun Safety, an organization that advocates for gun reform. Their research is the basis of a chapter that will be published in an upcoming book on school violence, "The Wiley Handbook on Violence in Education."

They found that schools are actually increasingly free of mass shootings, which they define as a shooting in which four or more individuals are killed by firearms. "There is not an epidemic of school shootings," Fox said in a statement about the research, noting that there were four times as many children shot and killed in schools in the early 1990s as today.

More children are killed every year drowning in pools or in bicycle accidents than in school shootings, Fox added.
It's worth noting that other comments from these researchers indicate that they support gun control, but, as Fridel put it, "mass murders are so rare that they should not be driving policy."
So, the next question we might want to ask is why does it seem like there are more shootings (when that is not the case) and why do people do it?
Obviously, it's difficult to give a blanket statement about the mental health (or lack of) of people who do this other than to say that they are sick. However, it seems clear that there is a group of people who are partly to blame for the shootings that we hear about: the mainstream media. Alan Gottlieb of the the Second Amendment Foundation says,
There has been some research that indicates an increase in such events when an initial incident is sensationalized.

So it appears, that the media may be partly to blame in all of this. That's certainly not something I would be proud of. We certainly recognize the duty of the media to legitimately report the news, and the press must remain free to do its job. Maybe all we're suggesting is that the media be as responsible with their First Amendment rights as they demand gun owners should be when exercising their Second Amendment rights.
So, even though mass shootings have decreased and schools are very safe environments overall, many Americans believe that mass shootings have increased, and some nutcases have taken to committing these awful crimes in an effort to get this kind of media attention.
So, do you want to know who is really to blame for mass shootings? Of course, it is on the crazy people who commit the shootings, but the mainstream media has set up an environment which encourages sick people to find a sick way to get attention. Instead of trying to ban guns, maybe we should hold the media accountable to actually tell the truth.