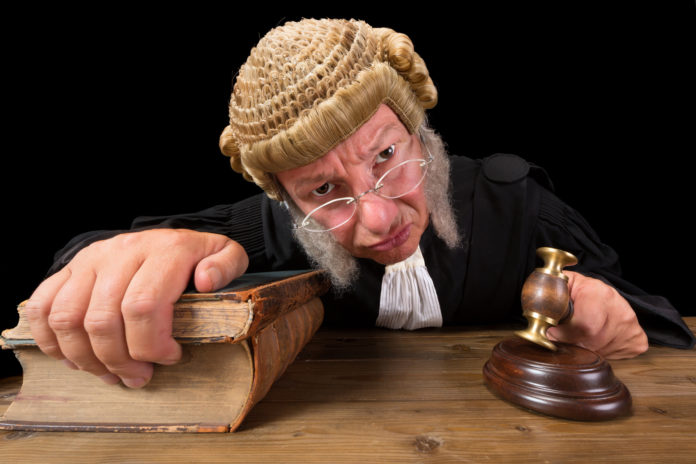 It's no secret to readers of this site how stupid some people who support gun bans really are. Just look at some of the government actions that have been proposed.
But, just when you thought it couldn't get any more foolish, you run across a story about anti-gunners making even more ridiculous suggestions. Rachel Blevins gives us this one:
The United Kingdom, a country known for its strict gun laws, is now battling soaring knife crime rates, and as bans on the utensils have failed, one judge is now suggesting that citizens should be forced to dull their kitchen knives in an effort to help prevent crime.

Luton Crown Court Judge Nic Madge said he fully supports a government ban on knives, according to a report from The Telegraph. The logic he used to argue for new legal restrictions was eerily similar to the talking points used by politicians in the United States who seek stricter gun control laws.
Yes, you read that right: this judge wants to pass laws to force people to use dull knives and knives without a point in an effort to reduce knife murders in the U.K. In fact:
Madge said he believes it is the responsibility of manufacturers, stores, police, local authorities and the government to push for a ban on the sale of "long pointed knives." He said he believes they should be replaced with the sale of "such knives with rounded ends."
Is there anyone who didn't see this type of stupidity coming?
This U.K. judge is just another anti-gunner who doesn't want to acknowledge that the problem isn't the tools available but that there are people who want to hurt other people, and any tool can be converted into a weapon by someone so inclined to want to do horrible things to other people.
The only viable, realistic way that people can be safer from those who wish to commit violence is for peaceful but realistic people to have the ability to physically stop those who wish harm. And one of the best ways to do that is to have and know how to use a gun.