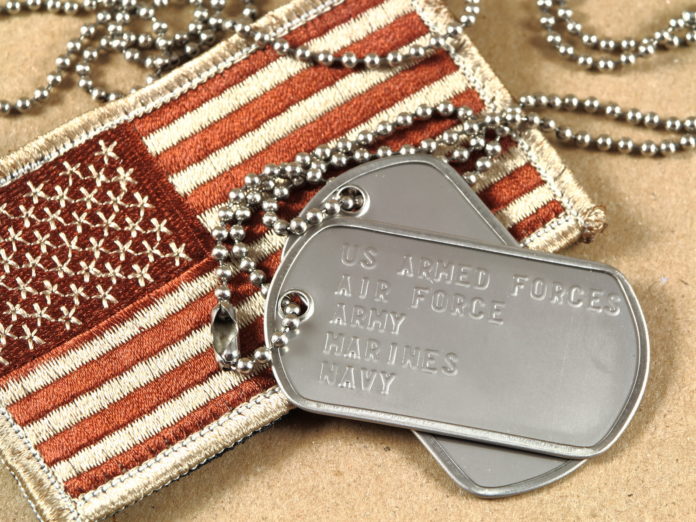 Anti-gunners are constantly looking for ways to deprive law abiding gun owners of their right to bear arms. Unfortunately, some states have attempted to put this theft of rights into law.
One of those unfortunate states is New Jersey, where police went to the home of an Iraq combat veteran to take his guns because of something that his son said. His response? "No." AWR Hawkins writes,
NJ.com reports that the that Troopers came to Cottrell's house because "his 13-year-old son had [allegedly] made a comment at school about the Millstone Middle School's security."

The troopers were attempting to operate under auspices of a new firearm confiscatory law signed by Gov. Phil Murphy (D). The law allows an individual's guns to be seized if the person is "deemed a threat to themselves and others in the state." After finding no firearms in the son's room, they attempted to take Cottrell's shotgun and pistol. He quickly determined they had no warrant and told them they would not be taking his firearms.

He agreed to store his guns outside his home while his son's comments are investigated, but that was as far as he would go.

Cottrell noted that the Troopers "danced around the issue" when he confronted them with procedure necessary to confiscate guns under the law.

He said, "No one from the state was going to take my firearms without due process."
Good for Cottrell for standing up for his rights. It's simply ludicrous that these law enforcement officers tried to confiscate his guns because his young teenaged son commented about school security. Frankly, if it's like most schools in the U.S., his school's security is about as dependably in a gunfight as Barney Fife. Cottrell's son should be concerned.
But, no matter what Cottrell's son said (and, for the record, Cottrell says that his sons didn't make any threats), taking Cottrell's guns is simply an unacceptable attempt at gun grabbing by a bunch of people who want to blame firearms for their inability to stop school shootings. (To be fair, they will never be able to stop most school shootings because a good guy with a gun who is willing to use it against a shooter has to be on site at the time of the shooting to stop the shooting. But they still want to blame guns.)
New Jersey gun owners need to start campaigning to repeal this gun grabbing law or, before they know it, they may be next.