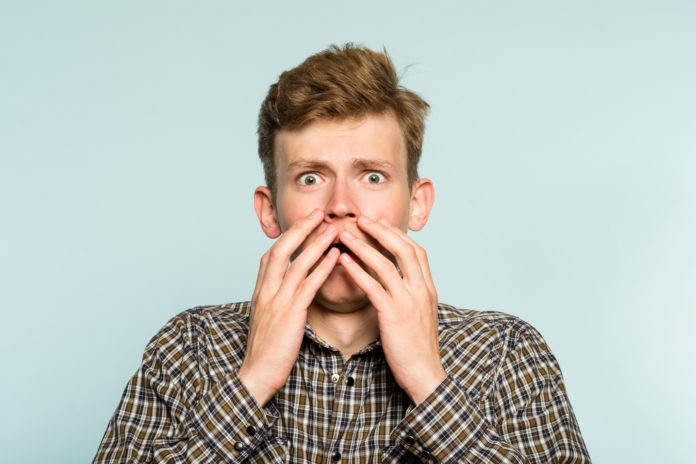 Anti-gunners seem to live under this illusion that law enforcement will somehow have the ability to always be there to stop a violent crime if they can just get the guns out of the hands of everyone else. And I'll be the first to admit that fantasizing about a peaceful world is a nice fantasy.
But that just isn't the reality.
Even if police officers could predict where violence would occur before it would happen, you then have the problem of making sure that law enforcement officers take the action that they need to take.
Unfortunately, they don't always do what needs to be done. Tamar Lapin tells us about a recent example of law enforcement officers not getting the job done:
Newly released body camera footage shows Las Vegas police officers pausing for several minutes in the hallway of the Mandalay Bay hotel — as mass shooter Stephen Paddock guns down 58 people on the floor directly above them.

"Holy sh-t that's rapid fire," officer Cordell Hendrex utters in the chilling video, reacting to Paddock's gunfire — which he later described as "like thunder all around and above us," according to the Las Vegas Review-Journal.

The officer and his first-day trainee, Elif Varsin, stayed on the 31st floor for four-and-a-half minutes, even as they heard the shooter's position reported as "the 32nd floor, room 135."

"I'm inside the Mandalay Bay on the 31st floor," Hendrex says in the video. "I can hear the automatic fire coming from one floor ahead, one floor above us."

In a report, he later wrote that he "froze right there in the middle of the hall" after being terrified.

Three armed Mandalay Bay officers were with the Metro cops during the incident.
Now, if you think that is just an isolated incident, think again. There were four police officers who could have intervened to stop the Parkland, Florida school shooting, and all of them waited before entering the school.
Why did they wait? I would assume fear, and I understand being scared. But that is part of what their training is for: to get them to do the scary thing when they are afraid so that lives are saved.
But if police officers can't do it, then it is up to regular, everyday, legally-armed citizens to stop mass shooters. Because we're the ones at the scene when it happens.