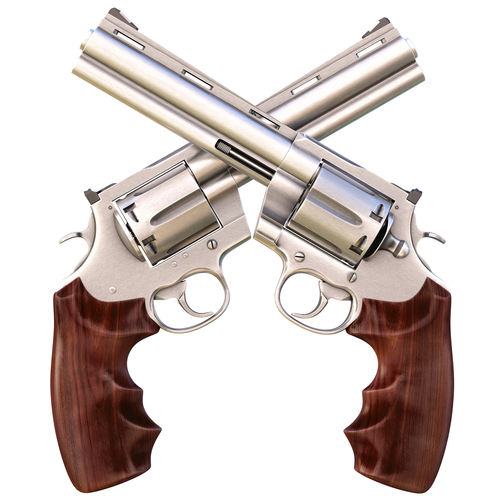 Here is a heads up to anyone who thinks that police officers are there for your protection: They aren't.
Now, don't get me wrong. I know several law enforcement officers, and all of the folks I know are good, decent folks who will do anything that they can to protect you, but that doesn't change the fact that they don't have a legal obligation to protect you.
Think that I'm making this up? I wish that I was. Valerie Strauss gives us the details,
A federal judge in South Florida tossed out a lawsuit filed by more than a dozen students from Marjory Stoneman Douglas High School in Parkland, Fla., who said they were traumatized by a mass shooting there in February and that county officials should have protected them.

U.S. District Judge Beth Bloom said neither the school nor sheriff's deputies had a legal obligation to protect students from the alleged shooter, Nikolas Cruz, who is accused of killing 17 people at the school Feb. 14. Her reasoning? The students were not in state custody, the Sun Sentinel reported.

Bloom, who was nominated to the bench by President Barack Obama in 2014, wrote in her opinion:

"The claim arises from the actions of Cruz, a third party, and not a state actor. Thus, the critical question the Court analyzes is whether defendants had a constitutional duty to protect plaintiffs from the actions of Cruz.

"As previously stated, for such a duty to exist on the part of defendants, plaintiffs would have to be considered to be in custody."

It's not the first time such reasoning has been used. In 2005, the U.S. Supreme Court ruled that police did not have a constitutional duty to protect a person from harm. That ruling overturned a federal appeals court in Colorado that allowed a lawsuit to stand against a town when its police refused to protect a woman from her husband. He had violated a restraining order and kidnapped their children, whom he killed, the New York Times reported.
Again, understand that I'm not saying that most police officers won't do everything in their power to protect you, but that doesn't change the fact that you can't depend on anyone else to protect you because they aren't legally obligated to do so. And that's yet another reason that you should be armed.