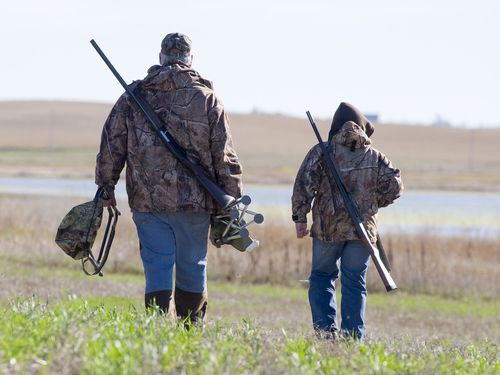 With school shootings all over the mainstream media news, many people feel like the number of shootings are decreasing even though statistics say that they aren't. Consequently, many school systems are buying into the fearmongering and hysteria and putting even more rigid gun control policies into place.
But school systems in one state are taking a very different approach to guns as noted by WTHR.com staff:
Students in two Iowa school districts will be learning about guns in their gym class starting next year.

Radio Iowa reports 7th and 8th grade students in the North Butler and Clarksville districts will take part in a mandatory hunter safety course starting in the spring. The class will be tought by the Butler County Conservation Board.

High school students have the option of taking a voluntary class, which will not include operable firearms or live ammunition.

North Butler Superintendent Joel Foster said the classes are aimed at teaching the students "how to use weapons responsibly, how to respect them, understand it's not a video game and those sort of things, that maybe we'll cut down on our chances of having a severe incident."

He said that while not every student will go hunting, the class will hopefully teach lessons students can keep with them in unexpected situations.

"If my 12-year-old girl is out babysitting a 3-year-old and the 3-year-old walks out of mom and dad's bedroom with a handgun or a shotgun, she needs to know how to handle that," Foster said.

Parents can sign a form to opt their child out of the class.
I don't know about you, but I think that this is, at the very least, a step in the right direction. If these kids get some familiarity with firearms then they will both be safer with them and also less likely to be manipulated by the fear-based "news" reporting of the mainstream media about guns. And those are both good things.