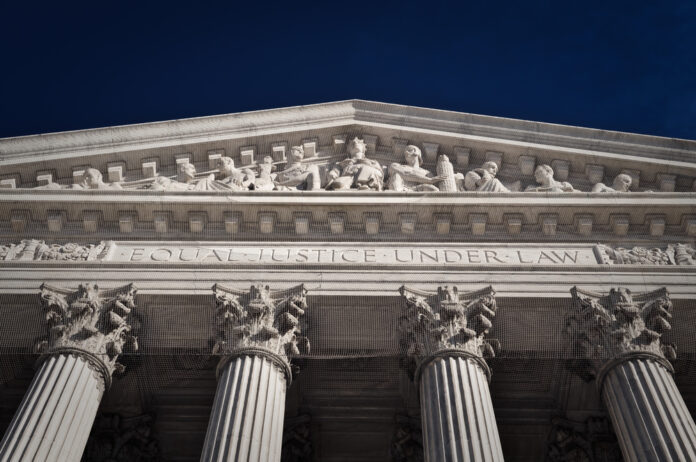 This is big. Really big (or, if you're President Trump, "This is yuge!"). For the first time in ten years, the U.S. Supreme Court has agreed to take a case on guns.
This isn't something that you saw happening under the more anti-gun leaning court which the previous administration put into place, but it's finally happening. From the NRA-ILA:
In January [2019], the U.S. Supreme Court agreed to hear a Second Amendment challenge to a gun control law for the first time in nearly 10 years. The case arose from a New York City regulation that banned city residents with "premises" handgun licenses from taking their own legally-owned firearms outside Gotham for lawful purposes. The city defended the law all the way to the U.S. Court of Appeals for the Second Circuit, insisting it was essential to public safety. But ever since the Supreme Court agreed to hear the appeal of that decision, city and state officials in New York have been running scared, desperately maneuvering to convince the justices to dismiss it. Now, it seems, their reckoning may be nigh, as the high court has scheduled the case for argument on Dec. 2.

The lawsuit, New York State Rifle & Pistol Assoc., Inc. v. City of New York, offers a revealing look into the mindset of gun control extremists, and in particular, their refusal to acknowledge the Supreme Court's precedents that recognize the right to keep and bear arms as a fundamental, individual liberty.

Indeed, over a decade after the Supreme Court made clear that handguns are a protected Second Amendment "arm" and cannot be banned, New York State still generally prohibits the mere possession of pistols and revolvers. State residents, however, may qualify for an "exception" to this ban by obtaining a license issued by the locality in which they reside. The difficulty of obtaining a license depends on where in the state a person lives.

New York City, to no one's surprise, is the most onerous place to get a handgun license. For the "average" person (that is, for someone who is not well-connected to city officialdom or rich and famous) the only feasible choice is a "premises license." That license allows a person to keep a handgun in his or her home or place of business. Even then, the process takes many months, multiple trips to police headquarters, and hundreds of dollars in mandatory fees. Licensing officials also have broad discretion to deny licenses, even when the applicant has no criminal convictions.

Until this court case arose, premises licensees could only transport their firearms outside their homes for narrowly circumscribed purposes, and only then, if the firearm were unloaded and in a locked container and separated from any ammunition. Licensees could visit a shooting range within the city itself, for example, but they could not leave the city with their own guns, even for lawful purposes like firearm training or competition or to take the gun to a second residence elsewhere in the state.

City officials tried to justify these restrictions by claiming they could not keep tabs on licensees who left New York City, although they had no evidence the licensees were causing problems with their handguns beyond city limits. The thinking seemed to be that unless New York City bureaucrats somehow monitored and documented every place licensees went with a handgun and what they did with it, the licensees must be doing something bad.
It should be interesting to see what happens with this case. Clearly, New York City violates the rights of people living there, but, hopefully, a more Constitutionally-oriented court will hear this case and make the Constitutional decision.
This is one to keep your eye on because a Constitutional ruling in this case can be used to force state governments and other municipal governments to get their grubby little anti-gun hands away from your firearms.