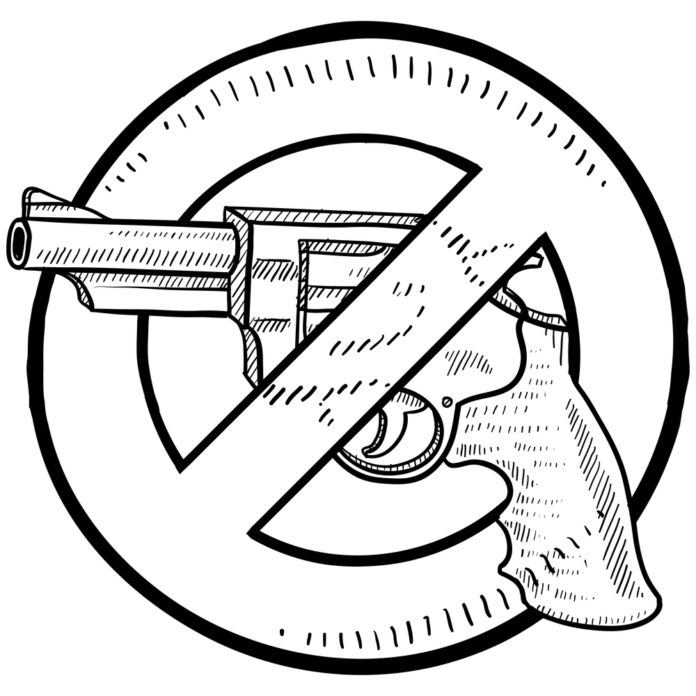 Many people have this giant misconception that gun control is about saving lives. And, to be fair, politicians and the mainstream media keep pushing this idea because savings lives is a huge selling point which people will tend to support.
Can you really blame them? As a society, we have doctors and hospitals specifically for the purpose of saving lives. It's also why we have police departments and fire departments. It's the humane thing to do.
The only problem is that gun control was never really about saving lives. Sheila Stokes explains:
Yours, theirs, doesn't matter. Progressives are all in for the ideology of control. Be it whether or not you can have a 32 ounce soda pop or an AR-15. And yes, Mikey Bloomberg financier of the astro-turf Everytown for gun safety, is gearing up to run for President. It's about control because without control they don't have the power they are striving for.

They are trying so desperately to peddle the bill of goods known as "It's for the children". But it really isn't you see.

All those "Red Flag" or Preemptive prove your innocence or extreme risk orders of protection? No matter what you choose to call it by, it stinks. It is gun confiscation without due process from someone who has done nothing. In most cases they are engaging in mind reading. Or in some cases, just vindictive behavior.
But, as Stokes points out, when they have someone who is clear about their intent to hurt people, those in government too often don't do anything. See the Marjory Stoneman shooter who gave plenty of signs that people noticed, but authorities took no action. Stokes also noted other mass and would-be mass shooters. One had been taken into custody and released. Where is the action to get these dangerous people help when they show obvious signs instead of trying to take the guns of law-abiding citizens based on the fear of guns of their neighbors and ex-spouses through red flag laws? Stokes continues:
Progressives see the same events we do, but they are determined to double down on their policies of leaving the innocent helpless and at the mercy of someone else showing up to help them. It doesn't matter if it is there children, your children or parents, or you. No one must be allowed to defend them. They continually attempt to force law-abiding gun owners who have committed no crime to pay the consequences of people who have already committed several. It gets in the way of their ideology, and they love that way more than anything or anyone else. Why are they willing to sacrifice innocent souls on the alter of their ideology? Power.
And, when you get down to it, Stokes is completely right. Gun control has never been about saving lives. It has always been about preventing the opposition from being able to defend themselves from the power hungry.
This is a lesson that many people in our country desperately need to learn before it's too late to save their own lives.