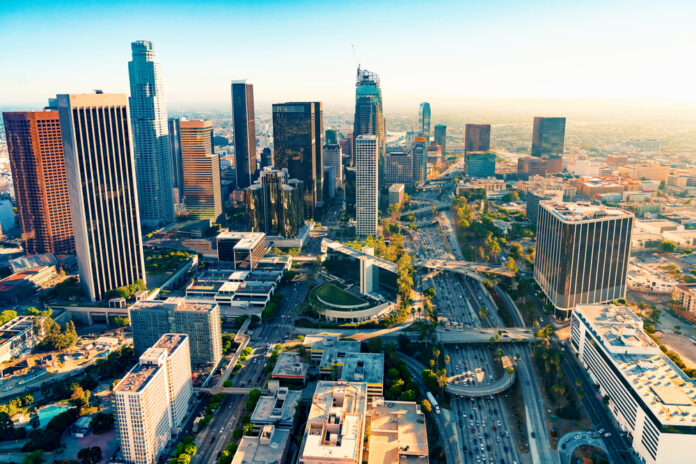 Gun control is a complete failure.
Now, say that to any anti-gunner, and they'll tell you that of course gun control works, that it's obvious that it works, that it just makes sense that fewer guns outside of stores means less gun violence. It's all so clear, right?
Except that it isn't, not when you see the statistics. See, when you see the statistics, you see what is really going on. Then, it can be a valid question to ask why gun control isn't working in areas with strict gun control, but you can't argue that it isn't.
Take Los Angeles, for example. LA is one of the biggest cities in the country, and, obviously, one of the biggest cities in California, a gun control Mecca. Gun control has been strict in LA for years, so you would think that murder statistics would show a decrease in the number of homicides. But that just isn't the case (hat tip to here for the lead). Sean P. Thomas writes,
The [November 15, 2019 knife] killing marked the latest in a particularly deadly four-month stint for Downtown Los Angeles. Since the start of August, eight people have been killed within the Central City. Overall, the killing marked the 15th homicide in Downtown since the start of the year, which has already surpassed last year's mark of 13 at this time.

Unless the trend increases, Downtown will likely end below the stats from 2017, when 21 people were killed. Over the past 12 months, 18 people have been killed in Downtown.

Downtown is still below the 16 homicides committed through October 2017, but Central Division Capt. Timothy Harrelson said that while the homicides are concerning, there isn't any pattern that explains the increase.

"We don't have a serial killer out there," Harrelson said. "We have people getting into arguments and getting into fights. People having issues with narcotic sales and transactions."
So, the police have no specific person or situation causing the increase in homicides over the past month? Maybe that's because the problem is human nature and not some specific type of weapon.
But that would make too much sense for an anti-gunner to understand.
The sad part is that this situation in LA isn't an isolated situation. Look at the U.K. and other parts of the world. Review history. Anyone with a shred of objectivity will quickly understand that gun control doesn't fix the violence problem because guns aren't the real problem.
And, so, the answer to the question posted in the headline of this post is, "Gun control doesn't work. End of question."