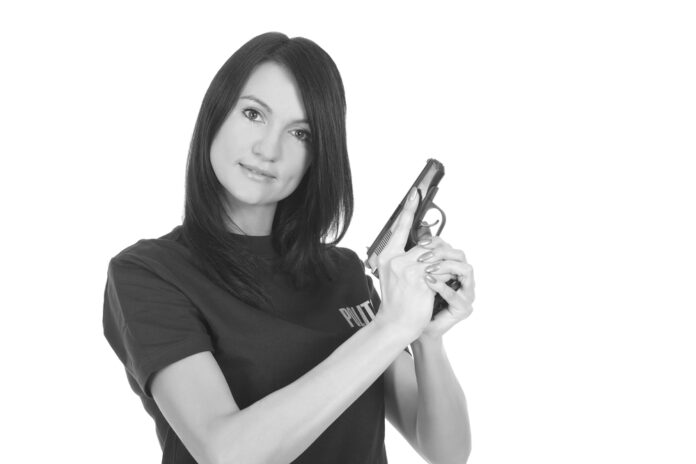 Women are one of the fastest growing segments of gun owners in America over the last few years. And it's not hard to figure out why. The news media keeps pushing stories of mass shootings, and women are often victims of violent crime. So, it makes perfect sense that women are looking for effective ways to protect themselves and their families.
What may surprise anti-2A folks, though, is where women are buying guns. In fact, one decidedly anti-gun state is seeing a big increase in women owning guns there. Judi Franco writes,
Since 2019, half of all new firearm owners in the U.S. identify as female, according to recent research. We'll never know what the numbers are for female gun ownership in N.J, as Dino Flammia explained in his article on NJ101.5.com people for various reasons are not honest about gun ownership in the state.

But it's a good bet that more New Jersey women own guns than ever before.

According to the Washington Post, there's a growing population of women who have bought guns over the last two years, a spike that is thought to have occurred because of a growing sense of social and political instability since the beginning of the pandemic.

A 2021 Harvard study found that women accounted for half of all gun purchases between 2019 and 2021 and that new gun owners were more likely to be female. That is unprecedented, experts say.

So it stands to reason that if this is the trend nationwide, there are probably more gun owners in New Jersey that are female than there ever have been before.

What makes the environment here more conducive to being a female gun owner than it may have been in the past?

More women live alone.

Living alone or being single moms in NJ encourages women to take charge of their safety and their kids' and carrying a firearm does make a lot of women feel safer.
It's not hard to figure out. Women in American, especially in anti-gun places like New Jersey, want a renewed sense of safety, and owning, training with, and carrying a firearm can help to give that feeling. Because owning, training with, and carrying a gun can actually make your life safer.
It's a smart move on their part.
And this trend is likely to only grown nationwide. And that's good for all of us.