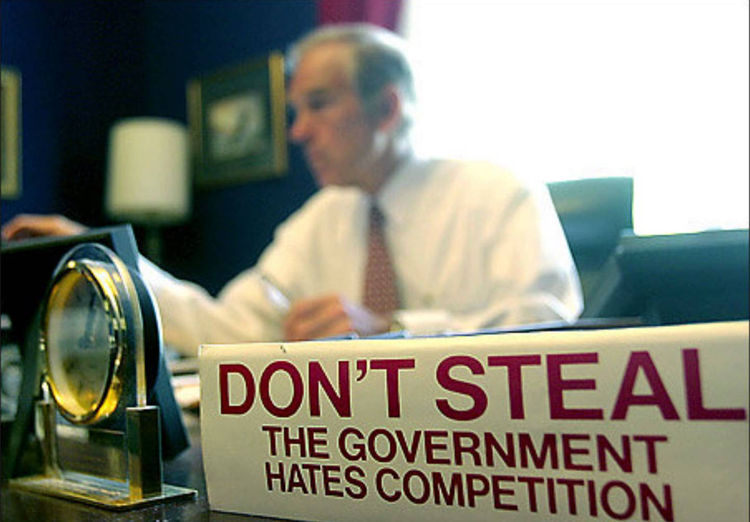 It's tax season.
Today I would propose that nothing is LESS American than paying taxes.
In fact, it's inarguable that America's best years were when America had ZERO income tax.
In honor of tax season, let's talk about why America has never need the IRS, the income tax, or central planners in Washington DC trying to "manage" the country.
Never Forget America Was Founded With ZERO Income Tax!
The U.S. Constitution was adopted in 1787 with no internal tariffs or taxes on interstate commerce.
The Federal Government was extremely small at that time.
And yet America not only survived, but it thrived. In fact, America did just fine without a federal income tax for the first 126 years of its history.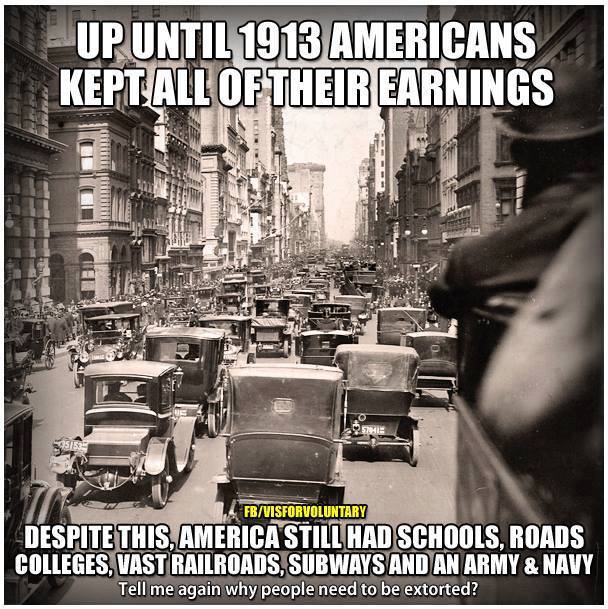 America's Best Years: The "Gilded Age" Before Income Taxes
Here's some interesting facts. From Wikipedia:
During the 1870s and 1880s, the U.S. economy rose at the fastest rate in its history, with real wages, wealth, GDP, and capital formation all increasing rapidly.
For example, between 1865 and 1898, the output of wheat increased by 256%, corn by 222%, coal by 800% and miles of railway track by 567%.
Thick national networks for transportation and communication were created. The corporation became the dominant form of business organization, and a scientific management revolution transformed business operations.
By the beginning of the 20th century, gross domestic product and industrial production in the United States led the world.
Kennedy reports that "U.S. national income, in absolute figures in per capita, was so far above everybody else's by 1914." Per capita income in the United States was $377 in 1914 compared to Britain in second place at $244, Germany at $184, France at $153, and Italy at $108, while Russia and Japan trailed far behind at $41 and $36.
… From 1869 to 1879, the U.S. economy grew at a rate of 6.8% for NNP (GDP minus capital depreciation) and 4.5% for NNP per capita. The economy repeated this period of growth in the 1880s, in which the wealth of the nation grew at an annual rate of 3.8%, while the GDP was also doubled.
Economist Milton Friedman states that for the 1880s, "The highest decadal rate [of growth of real reproducible, tangible wealth per head from 1805 to 1950] for periods of about ten years was apparently reached in the eighties with approximately 3.8 percent."
For people that think they need the Federal Government to impose an income tax to "manage" the nation or to "grow the economy" you're completely out of your mind.
America's best years — and the fastest and most extreme growth of the US economy — was during the years when there was no income tax in the United States.
Real wages grew too. Economic historian Clarence D. Long estimates that (in terms of constant 1914 dollars), the average annual incomes of all American nonfarm employees rose from $375 in 1870 to $395 in 1880, $519 in 1890 and $573 in 1900, a gain of 53% in 30 years.
Before The Income Tax, The Poor Were Still OK
Whenever you bring up the amazing benefits to America before the income tax, the ugly brain-washing that we all received from our Public Education rears its head and people want to claim that the "robber barons" of the era were making their fortunes at the expense of the poor and that everyone but the 1% was suffering in America.
Not true.
First, much like today's billionaires such as Warren Buffet, Andrew Carnegie published an article in 1889 that said philanthropy was the responsibility of the wealthy (titled "The Gospel of Wealth").
Carnegie ended up donating over 90% of his wealth to philanthropy.
John D. Rockefeller donated over $500 million to various charities, slightly over half his entire net worth.
In short, there was plenty of charity by the wealthy without the Government stealing it from the wealthy to give to bloated welfare programs.
Second, a rising tide lifts all boats. When technology and the growth of a nation rocket upward like the period before the income tax in America — even the "poorest" of America became the richest in the world.
Much like today, where everyone on welfare or complaining about minimum wage is still in the top 1% of income in the world — as the standard of living rockets upwards in the US — even the poorest of the poor become wealthy compared to the rest of the world.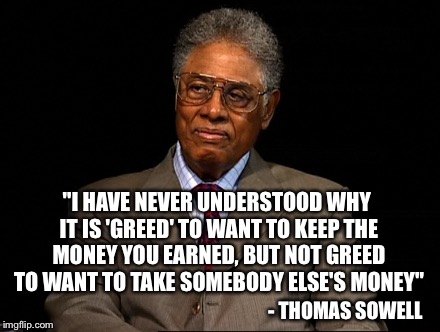 "A Heavy Progressive or Graduated Income Tax" – Plank #2 from the Communist Manifesto
Karl Marx's Ten Planks of the Communist Manifesto lists "A Heavy Progressive or Graduated Income Tax" as plank #2.
Why?
Because it's one of the ten steps necessary to destroy a free enterprise system and replace it with a system of omnipotent government power, to eventually bring about a communist state.
It helps incite class warfare and gets the people on the lower end of the income and wealth scale to focus on attacking their fellow citizens … instead of … the greedy pigs running the government (I just had flash backs of Animal Farm just now!)
Sadly, America has adopted many of "planks" of the Communist Manifesto, but that's a discussion for a different time.
The United States Government Would Still Be Too Big With Absolutely Zero Income Tax
For those that worry the entire Government would collapse with no income tax, don't worry it would still be too big.
As Ron Paul explains, we'd still have a HUGE Federal government with no income tax …
"I want to abolish the income tax, but I don't want to replace it with anything. About 45 percent of all federal revenue comes from the personal income tax.
That means that about 55 percent — over half of all revenue — comes from other sources, like excise taxes, fees, and corporate taxes.
We could eliminate the income tax, replace it with nothing, and still fund the same level of big government we had in the late 1990s.
We don't need to "replace" the income tax at all.
I see a consumption tax as being a little better than the personal income tax, and I would vote for the Fair-Tax if it came up in the House of Representatives, but it is not my goal. We can do better."
The Paul campaign has published before, "Policy wonks can go back and forth arguing over budget specifics. Dr. Paul's point is that we can eliminate the income tax & fund a level of government from the recent past. Whether that year is 1995, 1997 or 2000 is irrelevant."
Think about it, if the Government is still collecting — literally — trillions of dollars it could still run a bloated bureaucracy like it did during the Bush Sr. and Clinton years. I remember those times, and not once did I think "gee whiz, the Federal Gov is way too small!"
The Government Can't Stick To It's Budget Anyways! So Why Worry About Less Money!
Thinking more critically about this, on January 8, 1835 was the ONE time in US History that the US Government was debt free. When Andrew Jackson took office, the national debt was about $58 million. Six years later, it was all gone. Paid off. And the government was actually running a surplus, taking in more money than it was spending.
So thought exercise for you
Even if the government collected 100% of your income in taxes, it's clear that they would spend MORE than that amount every single year (there is a federal deficit each year).
So why does it matter how much they steal from you in income taxes anyways, if they're just going to continue to spend MORE than that?
The Federal Debt is already at $20 Trillion and it will keep going up.
Back in 2012 Tony Robbins put out this video when the National Debt was "only" $15 trillion. The punch line is that you could — literally — take ALL (as in 100%) the profits, salaries, assets, expenses, revenues, holdings and even corporations of the "rich" and it still wouldn't pay for even one year of federal spending.
In short, the Federal Government does not have an income problem.
It has plenty of money coming in every year. And it would still have plenty of money with no income tax (we're still talking trillions of dollars). The Federal Government has a spending problem.
Don't buy the lie that it's "Patriotic" to pay taxes. The Income Tax is theft. It's wasteful. And it's a way to slowly use class warfare and communist ideals to corrupt America.