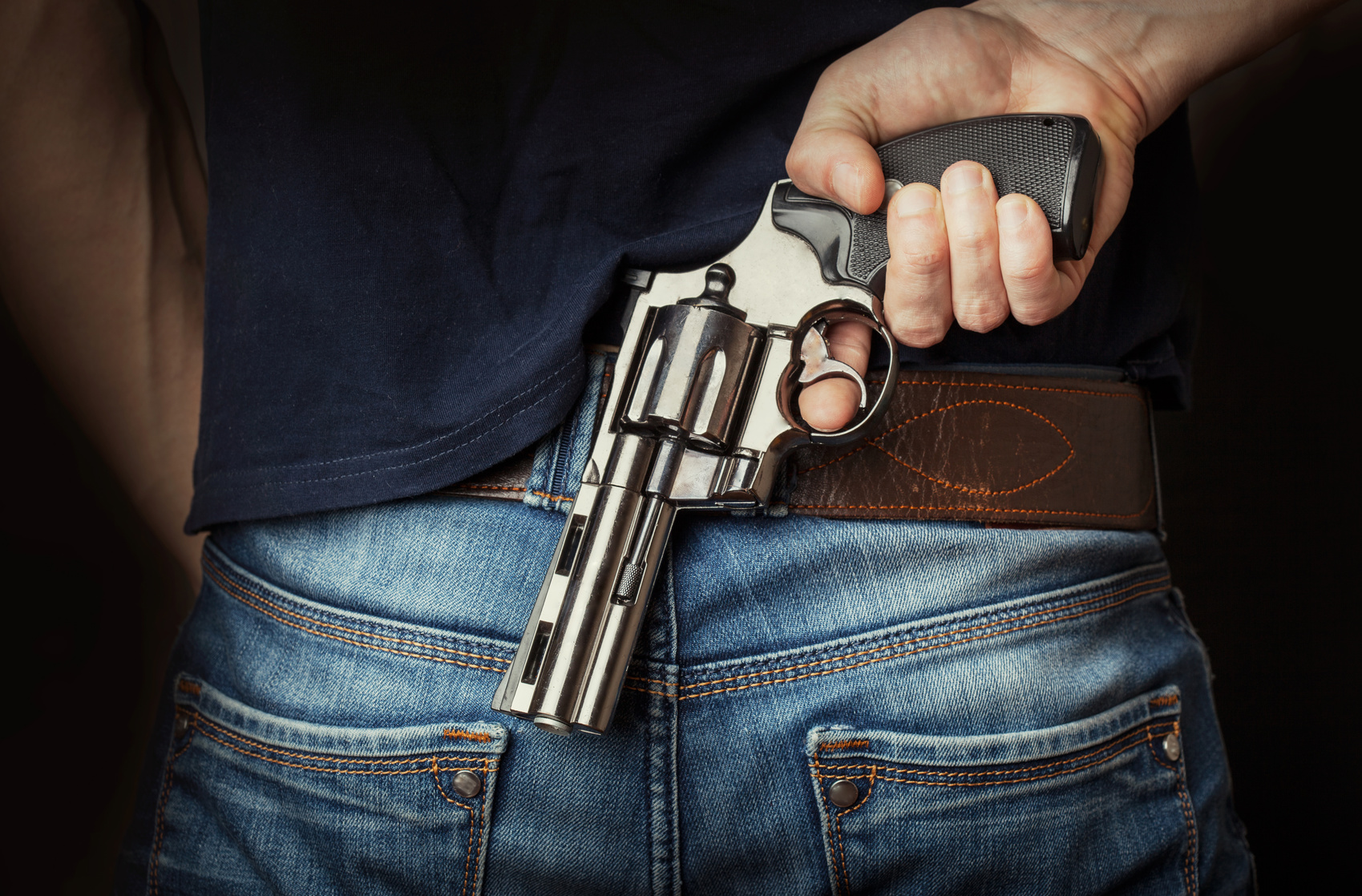 There's one reason, and one reason alone, why we carry concealed weapons: to protect our lives and the lives of our loved ones.
When you take the step to carry a weapon on your person, you're doing a huge service to yourself and those around you, assuming you know how to handle it responsibly that is.
Having said that, there are a few crucial rules every concealed carrier should be familiar with as they carry their weapon day-to-day.
Off the Grid News has more:
Carrying a concealed weapon is a major decision one must make, and ultimately you as an adult are solely in charge of defending your life. It can be an intimidating venture, but I have a few tips I've discovered after carrying a weapon for the last five years.

1. Wear your rig everywhere
Wearing a gun in a concealed fashion for the first time is quite uncomfortable. First off, holsters are often like boots: They have to be broken in. Not only does the holster have to be broken in, but you have to be broken into carrying a gun. If you are a new concealed carrier, or waiting for your permit, or scheduling a class, go ahead and start looking for holsters and guns. When you decide on one holster or another, just start wearing it. The more you carry, the more comfortable you'll be with a gun.

You'll also learn how to comfortably conceal your weapon. This means you can test your belt's mettle, making sure it is supportive and comfortable. You'll learn that if you use an inside-the-waistband holster, you'll have to up your size of pants. You'll also learn how to adjust a shoulder holster, and you'll see if carrying your weapon is viable with your everyday attire.

2. Try a variety of holsters
When it comes to purchasing a holster, be prepared to purchase several holsters. You may read rave reviews about one holster or another, but find they simply don't work for you. I love Alien Gear Holsters, but you may not. Be prepared to try some holsters out, and to start your own small collection. As a side note, stay away from cheap nylon holsters, and if your holster costs the same as a box of ammo, you're doing it wrong.

Most people are going to face situations in their life where their normal method of dress will change. I wear a shirt and tie to my day job, and typically jeans and a T-shirt when I'm off work. These sets of clothing have different restrictions and challenges for carrying a weapon. I own a Sneaky Pete for carrying at work, and a simple Stealth operator compact holster from Phalanx Defense systems. I keep an Alien Gear Cloak Tuck for deep concealment in casual clothes. These three holsters give me options for nearly every clothing I choose to wear.

3. Know your weapon and holster inside and out

This is a big one. If you use multiple holsters like I do, then you want to train with all of them. Each of my holsters is similar enough to make cross training easy but different enough to make it necessary. If you choose to use different holsters and one has a retention device and the other does not, then you'll have to practice for that. You'll have to train how to draw the weapon not only with your strong hand but with your weak hand, with your back on the ground, and so forth.

Knowing your weapon is another major factor. For example, I typically carry a Walther PPS in 9mm. The Walther PPS has a different magazine release than most weapons, and I have to train to use it. If I carried a weapon with a safety, I'd train to disable that safety on every draw during practice. You need to practice mag changes with both hands, disabling the safety with both hands, and be able to use the weapon with one hand competently.

4. Practice with your everyday carry ammo
Most practice you do will be with standard full metal jacket ammunition; it's cheap, effective and commonly available. No doubt, training with FMJs is valuable and will be the majority of training you'll do. You do need to occasionally shoot your defensive ammunition. When you first purchase a gun and choose your defensive ammo you should buy two boxes — one for carry, and one for practice. Make sure your weapon can reliably feed in the weapon. Some defensive ammo may have a tweaked overall length, which may affect reliability. Some defensive ammo has a polymer tip to it, and this may affect reliability with your weapon.

Outside of reliability testing, you should shoot your defensive ammo just to remember how it handles. For example, I use Speer Gold Dot 124 grain that is +P. That +P adds some more power to the round and some more recoil. I want to make sure I am capable of handling this recoil and to expect it. Also, if you constantly rechamber defensive ammo after practice over and over, you may push the bullet into the case, reducing the overall length.

5. Be willing to fight
The last tip is a mental block some people may have to climb over. As a CCW instructor, I have heard it from a few people that they never want to shoot anyone, and hope the gun will simply scare the attacker off. This is a dangerous mindset, and if you aren't willing to pull the trigger, you shouldn't be carrying the weapon. If you pull your weapon and can't pull the trigger, you may lose it to your attacker and suffer some serious consequences.

You need to be prepared to fight, to truly take hold of your responsibility to defend yourself, and, if necessary, shoot your attacker. Carrying a gun without the willingness to use it makes the weapon useless.
Do you agree with these rules? Maybe you have a few rules of your own you'd like to add.
Tell us in the comments.