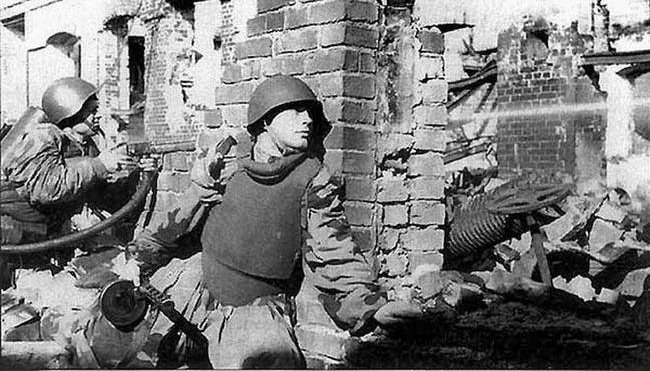 If you'd like to know how to make home-made body armor with little more than books, tape and a little know-how then this quick article will show you how to do just that.
The truth is that homemade body armor is definitely NOT an ideal solution.
But then again, getting shot is not an ideal solution.
So if you find yourself in the worst of extremes, then here's a way to improvise and make body armor from common stuff you could find in practically any home or place in the world.
Why Should You Know How To Make Improvised, Home-Made Body Armor?
The truth is that this is just "good to know" information and you'll probably never use this honestly.
The only time I can really think of when you might have to use this is explained in the video below … perhaps youre in a part of the world where it suddently turns violent or there's riots or something and you absolutely need some type of body armor. And you have the time to make it.
I don't think that this is going to be very applicable in an Active Shooter type situation (more on that below).
So without further foreplay, here's how to do it.
How To Make Improvised Body Armor With Books & Tape
While that looks pretty cool, I doubt you'd have time to put something like that together for a worst-case scenario like an active shooter in a school or business.
For Active Shooter Protection, Teach School Age Kids That Book Bags Filled With Books Offer Good Ballistic Protection
The good folks over at LooseRounds.com did a cool post one time on how children could use their book bags, filled with books, for ballistic protection.
They basically did some "bubba" science tests by shooting it.
For the test, we filled a pack with some real text books. from a relatives left over college semester. and some magazines to simulate a note book of just paper. Nothing else was added, not soft armor, or plates sewn in to give it any more help to stop a round. This was meant to see how it would do if books and some nylon was all you had.
Rounds used were 5.56 in M193 and M855, 9mm using NATO ball and .45ACP ball as well as 12 gauge 00 buck, slugs and the ever popular ( though absurd) birdshot. Five rounds of each got fired into the bag to see how it would penetrate. We could not set the Q target against the bag without knocking it down or tearing it every shot, so we settled on setting it a few inches away. The test was not meant to show any blunt trauma, just penetration. Again, for those who will complain.. this was not scientific, nor does it prove anything as a hard fact, thought we feel it is useful and gives plenty to think about.
You can check out the full story on their blog post, along with some cool pictures of the shots, but the bottom line is that NONE of the rounds got through.
So you could certainly do worse than to tell your kids to put a bunch of bookbags filled with books in between them and the active shooter.
By the same token, you can setup areas in your house for cover that have lots of books (like behind a book case for example) when you're "war gaming" a home invasion of a dozen cannibalistic California biker gangs in your head (come on you know we all do it).
What do you think? Improvised body armor pretty cool or what?