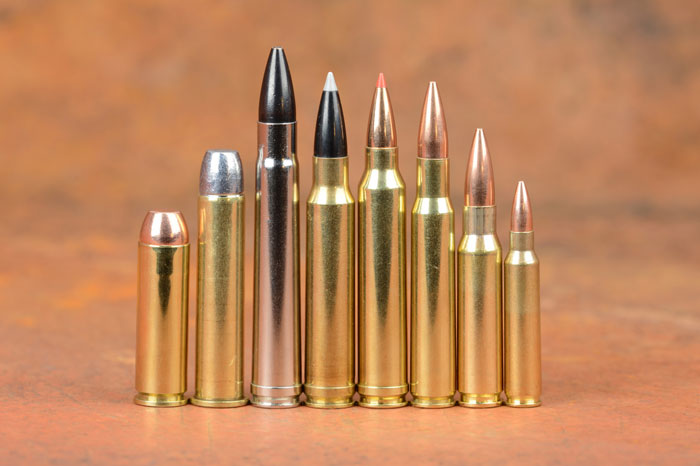 The new year in California isn't off to a happy start for golden state gun owners. A court battle is brewing over California's pending ammunition-control laws.  The legalities are still being sorted out, but according to California's prop 63 (which passed last November) anyone who wants to buy ammo will need a permit. This language contradicts another state ammo-control law that recently passed, the whole hot mess will almost certainly be decided by the courts. The new laws are set to take effect in phases from now until 2019.
From the Sacramento Bee
[quote_box_center]
Under legislation signed by Gov. Jerry Brown last summer, Californians buying ammunition would need to pass an in-store background check, which involves vendors running information through a Department of Justice database to see if they are prohibited from owning guns. The buyer would pay a fee of up to $1 with each transaction, an amount that can rise with inflation.
Proposition 63, the ballot initiative voters approved in November, sets out a different system. People interested in buying ammunition would have to purchase a four-year permit from the Department of Justice. The state could charge up to $50 for the ammo license. Retailers would be required to check with the department to ensure customers have a valid permit.
It's not clear which of the provisions will win out. Typically, ballot measures override legislation, but the Legislature passed a bill prior to the November election that attempted to supersede Proposition 63's licensing requirements.
[/quote_box_center]
They're running out of ideas for gun-control laws. Why not switch to ammo-control? Did Chris Rock inspire this madness with his comedy routine about a bullet costing $5,000? Does anyone really think that gang-bangers in L.A. won't be able to shoot each other because of the new ammo-control laws? The price of ammunition will go up, no doubt, but the crime rate isn't going to be affected.
In the Sacramento Bee article above, the paper points out that anyone can import ammo from out-of-state. This is true, but criminals gangs won't even need to do that. Any gangster who is 18 years old without a criminal record can get the permit and buy ammo for the entire crew or they can just buy/steal ammo from the same person who sold them their illegal gun. California's insane gun-control has already failed to prevent criminals from obtaining federally regulated firearms, just imagine how effective state regulated ammo-control is going to be.
Whether or not the permit is required or the background check is required, the result is all the same: law-abiding gun owners are scapegoated and punished for the actions of criminals.