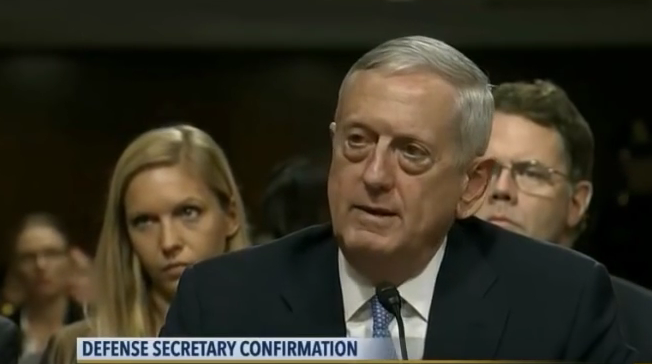 Donald J. Trump's pick for U.S. Secretary of Defense, General "Mad Dog" Mattis, doesn't think too highly of the M16.
Senator Joni Ernst, quoted Mattis, who had previously pointed out that the 5.56 round is so small that it's illegal to hunt deer with in many states. She asked General Mattis what he thought about the M16 and he basically agreed that it needs to be replaced by something more lethal.
From the Daily Caller:
"Do you agree that we cannot grow a more lethal force while using outdated small arms and ammunition?" asked Earnst.

"I do agree with that approach, ma'am. I have been away for several years, and as you know, the Army, the special forces, the marines have all been working on creating a more lethal round for the M-16, M-4."

Mattis noted he would have to review the military's ongoing attempts to create a more lethal round, but he did "100 percent agree" with Ernst's approach.
With advancements in body armor, the need to beef up the standard issue rifle is probably greater than ever. It's entirely possible that the Military keeps the M16/M4 platform with a larger caliber or simply moves to a different bullet design. Whatever the final transition is, one thing is for sure, the final transition will be slow.
Even when a new standard is adopted by top brass in the U.S., such changes will need to bleed over to NATO. Odds are that U.S. forces serving alongside NATO allies will use the same ammunition as their allies. We might enter a territory where troops in different theaters are using different calibers. As it is, various special forces units are using different bullets. Designated marksmen are even using 50 year-old M14's chambered for the .308 in the Middle East.
The never ending debate about the lethality of the 5.56 looks like it's going to heat up when Mr. "Mad Dog" Mattis goes to Washington. Stay tuned folks.