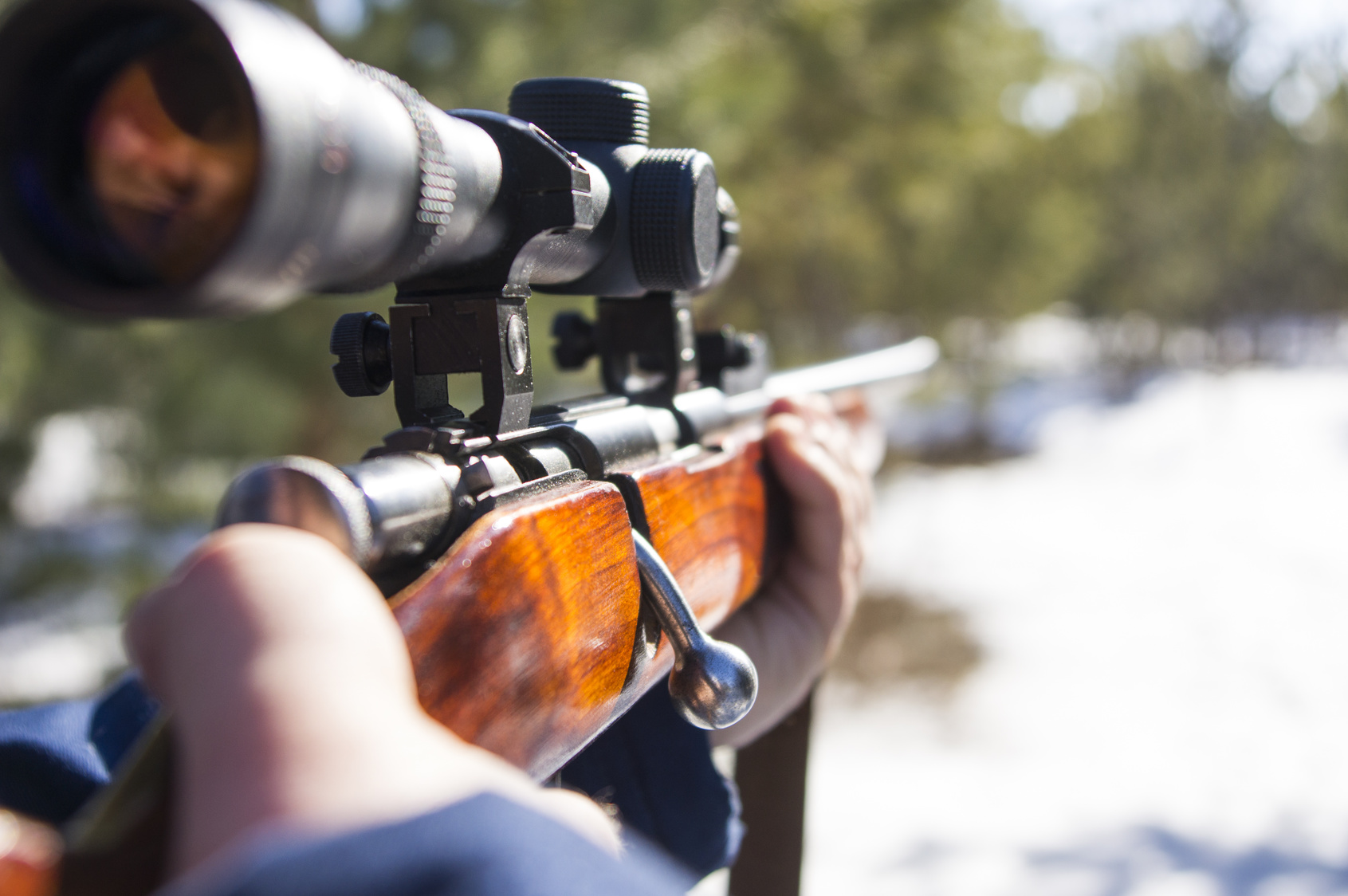 If you're a hunter (and if you're reading this post), you love your guns. We get it. We love our guns, too.
But, if you're new to hunting, it can be difficult to decide exactly what to buy. The sheer number of choices can be overwhelming, so we're going to try to help you narrow down the selection process so that you can go about getting the right hunting rifle for you.
Let's be up front about choosing a gun: it's going to boil down to your personal preference, what you like. Having said that, your first step, when it comes to hunting rifles, is to narrow down your choices between a bolt action rifle and a semi-automatic rifle.
If you're considering a bolt action rifle, then you may already know about the wide variety of furnishings and configurations available. You may also be aware of how dependable these rifles tend to be. With a bolt action, chances are that it's going to fire for you. Why? Because the bolt action's dependability is very much dependent on its simplicity. You put your cartridge in the chamber, push the bolt forward and lock it in place, and fire. Less automated parts means less things that can fail on you when you need it. The flip side of it is that this dependability means that a bolt action is slow between shot because, unlike a semi-automatic, the rifle doesn't feed into the chamber for you.
Bolt actions also offer more calibers than semi-automatics, so, if you have a preference for a less common caliber, then bolt action may be your choice.
Semi-automatics, in addition to automatically feeding into the chamber with each trigger pull, can also be easier to shoot because they can often have lighter recoil. Offthegridnews explains:
A lot of semi-automatic rifles are gas operated, meaning that the recoil of heavier calibers such as .30-06 Springfield is better absorbed and delivers less of a muzzle flip. This, in turn, means that not only that you can squeeze off more shots at a galloping deer or elk, but you'll be able to keep them on sight because your muzzle won't flip as high. In contrast to this, if you miss your first shot with a bolt action you'll have to chamber a new round in addition to likely having to re-finding your game in your sights or scope.
The other benefit of semi-automatics is that that they hold more ammo which can be convenient.
Again, which hunting rifle that you choose is going to depend on your personal preferences, but the first decision that you'll need to make is bolt action or semi-automatic.