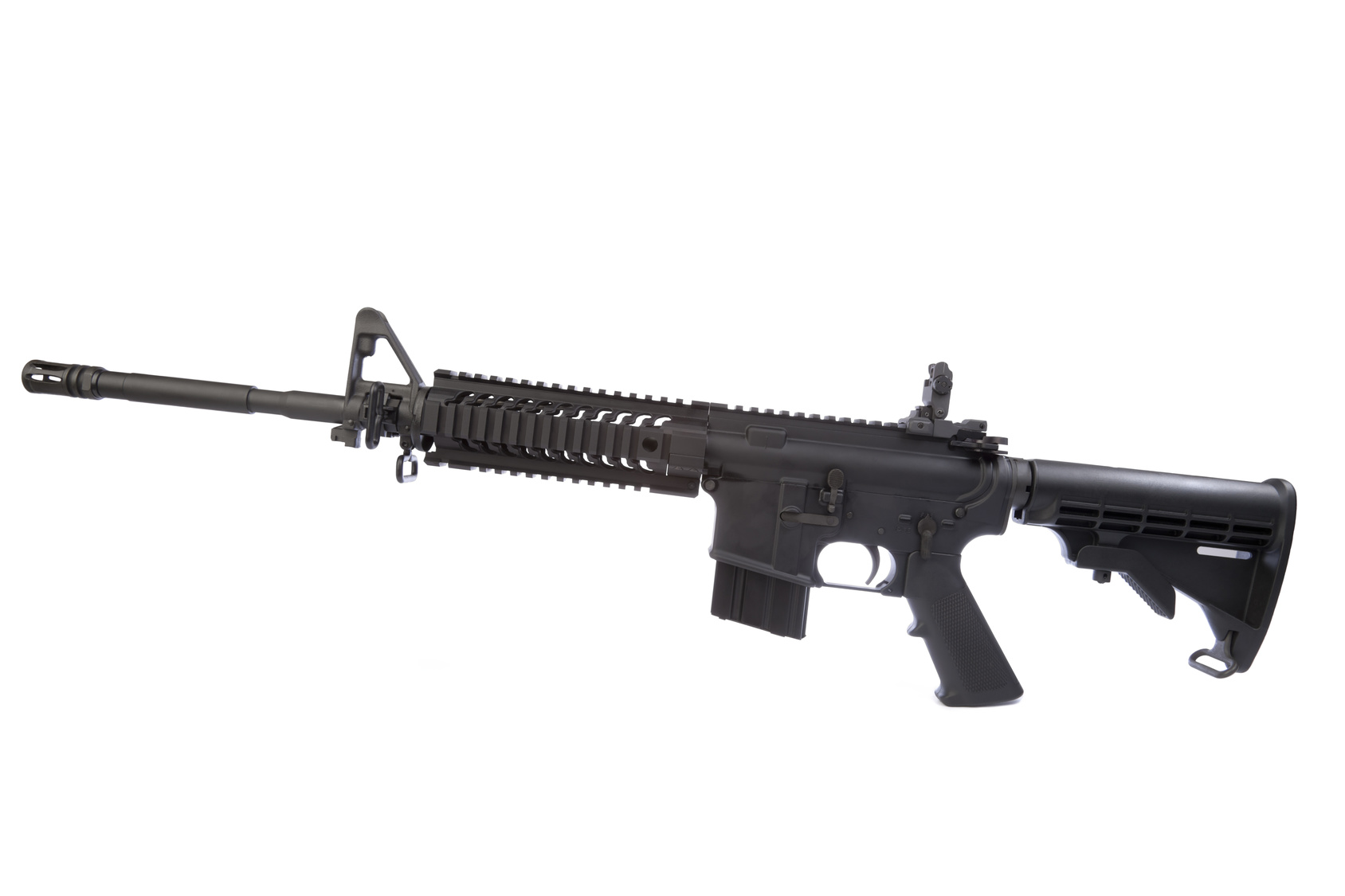 Should you buy a Mini-14 Over an AR15? Maybe that isn't a relevant question for you. Maybe you have already bought completely into having an AR-15. That's a great choice. But there are legitimate reasons why you may want to consider having a Mini-14.
If you're not familiar with it, the Mini-14 is a semi-automatic rifle by Ruger that is magazine fed and gets its name from being a smaller version of the M14 using 223 ammo. However, there are some reasons why you may want to consider adding a Mini-14 to your collection. James at TFBTV gives eight of these reasons (with our commentary):
Lower profile: Many (ignorant) people think they know what guns are dangerous by how they look (that includes many lawmakers, unfortunately). The Mini-14 is less likely to make people think "assault rifle" than an AR-15 simply because it looks a bit more like a traditional hunting rifle. But it's not a traditional hunting rifle.
"Outstanding" stock trigger: 5.5 – 6 lbs of pull and a short break make the later model Mini-14s' triggers pull very nicely.
Maneuverability: The Mini-14 is a shorter weapon than an AR-15 (and you can either saw off the stock or install a folding stock to make it even shorter). This means more ease of movement. It can also mean that it's easier to stash in a bug out bag, for example, so that you can be ready to go, and it can be quick to grab if you have to move out quickly. Also, the fact that it's shorter means that it will be easier to stash away so that unwanted prying eyes are less likely to see it (if you stash it in your car under a blanket, for example) when walking by your vehicle. Less likely to be seen means less likely to be stolen.
Sight Radius: Believe it or not, the Mini-14 has a longer sight radius than the AR-15. The Mini-14 has a pin site almost at the end of the muzzle. The longer the site radius, the more accurate the shot. Why is this? "Gun Noob" writes,


By being able to see and adjust for those slight deviations [from every twitch, shake and jerk your body makes], your shot is going to be more accurate. Considering that a long sight radius is accompanied by a similarly long barrel, the bullet will generally be more stable and will be travelling faster when it hits the target.

So it's not really that a longer sight radius gives you better accuracy (some might even argue a shorter barrel is more rigid and thus gives better accuracy), but it's just easier to be more accurate since you can see the movement.

Piston Operated: Some argue that this piston operation works cleaner than the gas tube system in the AR-15.
Accuracy: While this may have previously been a problem, the post-2008 Mini-14s have seen improvements from Ruger which have improved accuracy on these weapons.
Cold Hammer Forged Barrel: Great durability. It's nice that it comes stock with this weapon.
All-Stainless: You can get the Mini-14 all stainless from the factory which is nice if your location has humidity issues.
You can see TFBTV's video here:
So, there you have 8 reasons why you may want to consider a Mini-14 over an AR15.
Personally, I have no experience with the Ruger Mini-14, but I trust Greg Ellifritz and he wrote an article called "Hating on the Ruger Mini-14".
What are your thoughts? Sound off below.