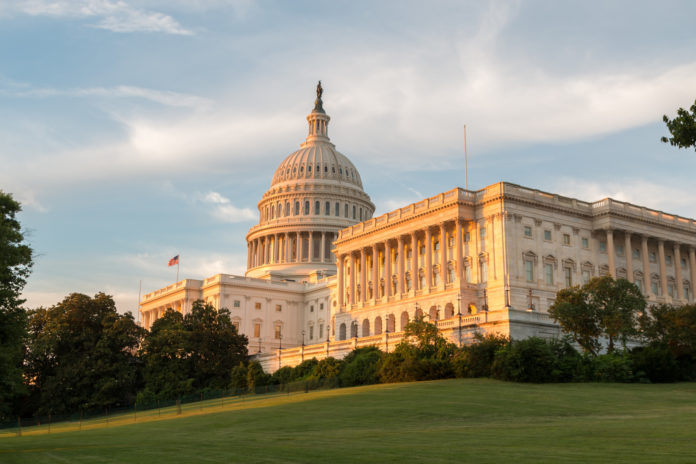 Congressman Thomas Massie is chairman of The 2nd Amendment Caucus in the U.S. House of Representatives. This is a guy who, you would think, would be all in on concealed carry reciprocity on the Federal level. After all, if he wants the 2nd Amendment implemented the way it's intended across the country, then he would want this bill put into law, right?
But he's campaigning against the bill.
Why? It's because of an amendment tacked onto the House bill at the last minute. The amendment is called "fix NICS" and was originally proposed as separate legislation in both the House and Senate. Now, if you're not familiar with NICS, it is the National Instant Criminal Background Check System. As the name implies, the intent of the system is to keep criminals from getting guns (how's that working? Not very well, I would say.). So, of course, they want to "fix" it. The problem is that the whole idea of the system is broken, not to mention the reporting aspects.
The original fix NICS bill in the Senate was co-sponsored by Texas Republican John Cornyn, who has been a supporter of 2nd Amendment rights. But Erich Pratt makes a good point when he says,
It should tell you something that Cornyn's "Fix NICS" cosponsors include these gun control crazies: Dianne Feinstein (D-CA), Richard Blumenthal (D-CT), Chris Murphy (D-CT) and Chuck Schumer (D-NY).

You may remember that Sen. Murphy is the guy who put the infamous item on social media arguing that God doesn't listen to gun owners' prayers.
Well, isn't that a heart-warming and rational statement about gun owners (even though my experience has been that gun owners tend to be more inclined to pray than anti-gunners)? But, you may say, bad company doesn't mean it's a bad bill. Well, when your company is Feinstein, I would be inclined to disagree with you, but let's dig deeper. Pratt continues:
The goal of the Cornyn-Feinstein-Murphy-Schumer bill is to force every single potential NICS name to be sent to the FBI's NICS system.
And, what you may not know, is that they can have people like your medical doctor declare that you are medically unfit to carry a firearm becomes he or she believes that you can't balance your checkbook or because someone else, like your bookkeeper or accountant, handles your finances (as if doing math has anything to do with making moral and rational decisions about the use of force in self-defense).
Fix NICS is purely a gun grab with no upside to it. And this is why Representative Massie opposes the bill. Hear a few words from him about it here:
As Representative Massie says, there are huge problems with this bill, and fix NICS may be the worst part of it. So, here we have a great pro-2nd Amendment bill sabotaged from within by the party that you would think would support that bill.
It's time that people who run on a pro-2nd Amendment platform but support gun control get called on it and voted out of office. And we need more people in Congress with the guts of Representative Massie to do the right thing.