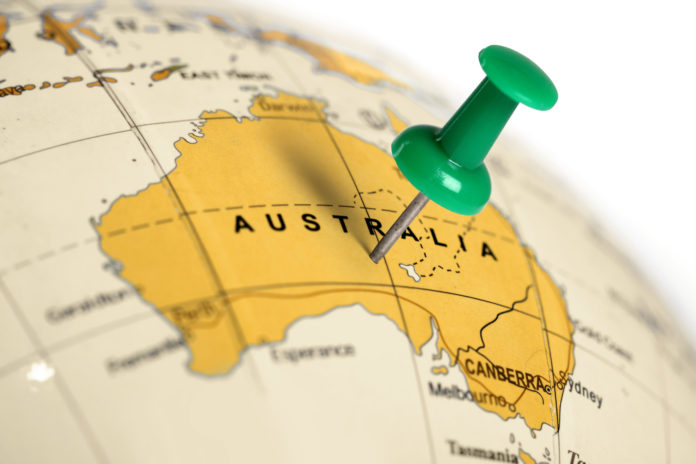 A lot of anti-gun folks like to trot out the idea of implementing Australia's gun control laws in the United States. They talk about how wonderful and rosy that kind of situation would be in the U.S. and all that type of nonsense.
But, for the sake of argument, let's set aside whether we think that Australia's gun control laws are a good idea (I think they're idiotic, but I digress…), and let's get to the basic issue of whether Australia's gun control laws could even be implemented here in the United States.
Given the fact that current gun control laws aren't being enforced, why should we think that adding more gun control laws to the books would change the situation at all? The answer is that we shouldn't.
But it's not just pro-gun people like me who think that it would be impossible to implement Australia's gun control laws in the U.S. In fact, Australia's ambassador to the United States, Joe Hockey, who is anti-gun himself, says that they couldn't be implemented here.
Hockey expressed these views both on social media and in an interview with journalist Molly McCluskey. Here is part of that interview:
OK, Joe. Following the Vegas massacre, you tweeted that, essentially, guns are more cultural and pervasive in the U.S. than in Australia. What do you mean by that?

Australia and the United States are completely different situations, and it goes back to each of our foundings. America was born from a culture of self-defense. Australia was born from a culture of "the government will protect me." Australia wasn't born as a result of a brutal war. We weren't invaded. We weren't attacked. We weren't occupied. That makes an incredible difference, even today.

So could the United States replicate Australia's success?

It's too arrogant for me to express an opinion about another country.

Fair enough. But you seem to think it couldn't be easily replicated.

Well, like I said, our histories are completely different. The U.S. had a horrendous civil war, with more casualties than every other war combined. We didn't have that history. It really went to the core of what it means to defend your people. And so you have a second amendment based on an antiquated view of what it means to be occupied.

But the gun culture is so ingrained in America. I can't wrap my brain around impulsive buys, no cooling off period, no mental-health checks. I'm stunned there's not more road rage here given the number of guns.
So, like so many anti-gunners, Hockey thinks that guns cause violence on their own without any help. Just see his implication that more guns should mean that we have more incidents of road rage and his confusion that more road rage isn't happening.
But, unlike anti-gunners here in the U.S., Hockey at least understands that Australia's type of gun control isn't going to go over here in the States because Americans love their guns. And we do. And part of the reason why we do is because we know that our guns help to keep us safe from our government. History doesn't indicate that Australia will have that option when their government completely overruns their rights.