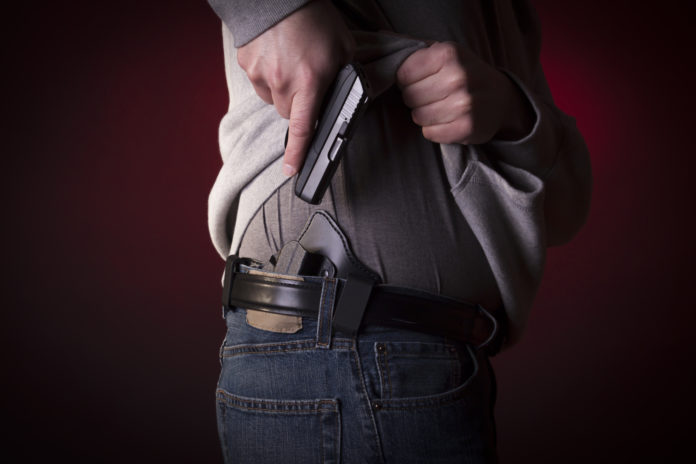 There is an argument out there that the reason that governments say that they require licenses or permits for anything (running a business, driving a vehicle, owning a firearm, etc.) is not the real reason that they do it. Governments always give a reason of "it's for the good of the population" for whatever (often) harebrained reason that they give.
But, the argument goes, the real reason that states require licenses is because they can charge money for allowing people to do that activity. In other words, the government took away your right to drive a care so that they could charge you money to do what you people did before a license was required. And the only reason that states charge money for concealed carry permits is because they can make money on it, not because it actually does any good in any way (and people were able to do it before they stopped us anyway).
So, along that same line of critical thinking about licenses, some people are accusing the State of Michigan of, basically, extorting money out of their concealed carry weapon permit holders. Brad Devereaux writes,
The Michigan State Police collected about $7.7 million in concealed pistol license fees over a year, according to the latest figures in a report released by the agency […].

The leader of a gun rights group said the fees are too expensive when compared to other states, and he thinks the MSP should have to disclose exactly what the revenue is spent on.

"They're using CPL holders as cash cows," Tom Lambert, president of the nonprofit Michigan Open Carry Inc., said. "They're milking us for money."

A Michigan CPL for a new applicant costs $100 plus a $15 fee paid to the fingerprinting entity. Licenses last five years. The renewal fee is $115.
Obviously, depending on where you live, your fees for your CCW permit could be a lot less than Michigan's, but it seems pretty clear that Lambert is right: Michigan politicians are using CCW permit holders as a convenient way to make honest people pay up for permission to do what they already had the right to do before their state legislature made it illegal without a permit.
Where I live, we call that theft.