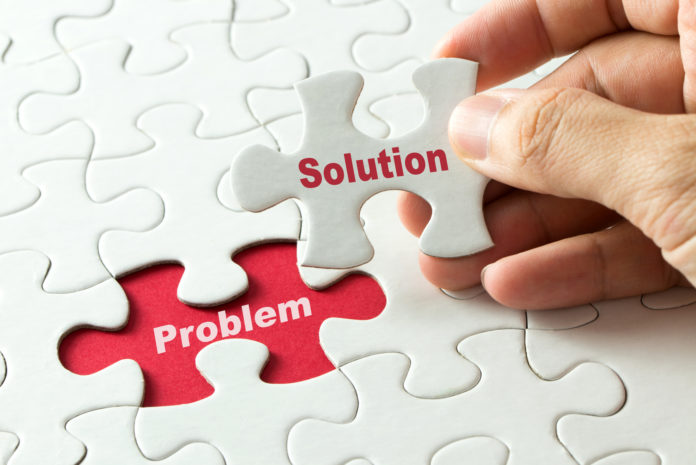 School shootings.
Everyone has an opinion on them and what to do to prevent them. Unfortunately, most of what you are hearing as proposed "solutions" are not solutions at all but are simply virtue signalling to make anti-gunners feel better while not doing a thing to save any lives.
So, what is the solution, then, if all of the solutions promoted by the media don't actually make any difference? The solution, according to a writer named Brandon Morse, is one that has been talked about, but very few people want to hear. He writes,
It's tough having to write this article again. Not because it's horrible having to cover a topic under the worst of circumstances, but because in order to suggest this one has to seemingly put his heart down as so many others are breaking in half in order to turn to cold logic. But in this case, cold logic is going to save lives, and keep hearts whole.

You probably already know what I'm going to write, but I'm going to write it anyway. If you want to stop school shootings from occurring, put guns in the school. Hire armed off-duty police or ex-military, and allow them to wander the halls of the school. Should a shooter be stupid enough to wander in and begin attempting to slaughter the innocent, then Darwin will have his day, and one less idiot set on doing evil will exist on this plane.
Morse is right: having someone armed at the schools to protect students and faculty is the only solution that makes sense because, frankly, there is no way to be able to track down and stop every would-be mass shooter before they commit their crime.
The one thing that I would add to Morse's solution is that the armed person in the school needs to have the mindset training so that they can do the deed when it needs to be done (an armed school resource officer was on site at the time of the Parkland, Florida shooting but did not go into the school to engage the shooter). No sane person wants to shoot another person, but, if someone else has already used the tool of violence, then having the intent to do as much violence as necessary to the perpetrator, including killing them, if need be, is necessary to prevent more innocent deaths.
So, next time your anti-gun friends want to start blaming guns, ask them how they plan to stop the murdering before it happens because the fact of the matter is that, if it's not guns, it will be a car driven into a crowd, or a homemade bomb, or a knife attack (which have been known to kill as many people as mass shootings), or some other horrible thing. They can't answer that question because they are fixated on the tool and not on the intent. The only solution to prevent more needless deaths is to have someone on campus with the training, intent, and tools to take down a would-be murderer before they can do all of the damage that they want to do.