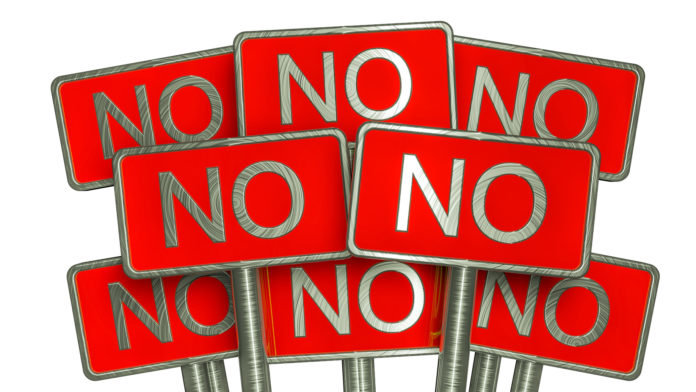 Publix, one of the largest grocery store chains in the U.S. had a simple response to David Hogg's attempt to extort money from them: No.
Maybe you heard about Hogg's publicity stunt in a Publix parking lot recently when he led a "Die-In" to try to publicly humiliate Publix for donating to the campaign fund of Florida gubernatorial candidate Adam Putnam who has a positive rating from the NRA. Well, thanks to Hogg's efforts to try to shame Publix into complying with his idiotic ideas, Publix CEO Todd Jones said that he will not pay what Hogg wanted, and that Jones will also not meet with the families of victims of the Parkland shooting.
Specifically, Jones said that Hogg's die-in politicized the situation to the extent that Jones would not participate.
The irony is that Hogg might have gotten what he wanted if he hadn't tried to publicly shame Publix. Kristinn Taylor writes,
Just before the start of the die-ins Friday afternoon Publix announce it was suspending political donations for a period of review. A Publix customer service representative told this writer Friday evening Publix had taken no decision at that point on Hogg's million dollar demand. The die-ins reportedly only took place at two stores in Parkland and one in Orlando. Publix has hundreds of stores throughout Florida and has expanded into the Southeast.

Fred Guttenberg, whose 14-year-old daughter Jaime Guttenberg was killed in the massacre, wrote on Twitter about the phone calls he had with Jones and how Jones told him Tuesday the die-in had politicized the situation such that he would not come to Parkland to meet with the victims and families, nor would Publix make a donation to the student fund.
Basically, Hogg's tactics backfired on him as he requested a ridiculous amount of money from a corporation who, frankly, probably donated money to a candidate for reasons completely unconnected with guns.
And Publix had the right response: Hogg isn't worth talking with or talking to. He's a bully, and he needs to be shamed into silence for his foolishness.