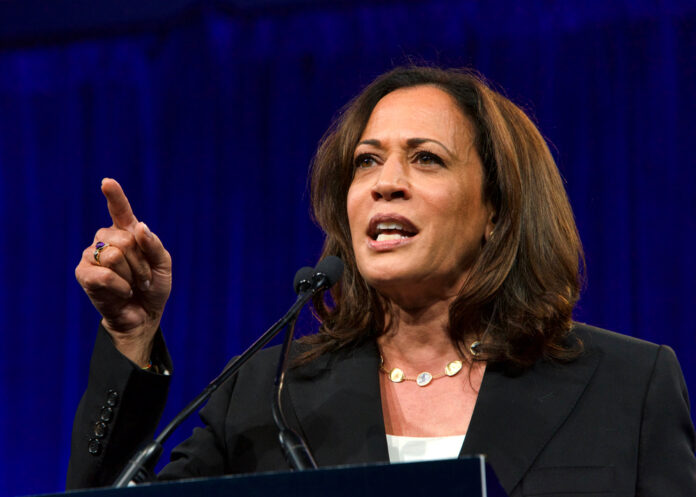 Kamala Harris, the woman who slept her way to political power in California, just keeps continuing to show her true colors. To be clear, she continues to believe that rights are for her and her cronies and not for normal, everyday people like you and me.
As you probably know, Harris is a rabid anti-gunner, and she has promised to ban importing assault rifles (never mind that the rifles that she wants to stop importing are overwhelmingly manufactured in the U.S.) and to implement other gun control measures. C. Douglas Golden writes,
As the outlet pointed out, during her presidential campaign, Harris took a hardline stance on gun control.

"Upon being elected, I will give the United States Congress 100 days to get their act together and have the Courage to pass reasonable gun safety laws. And if they fail to do it, then I will take executive action," she said during a CNN town hall.

"We need reasonable gun safety laws in this country, starting with universal background checks and a renewal of the assault weapon ban," she added, according to The New York Times, "but they have failed to have the courage to act."

As primary-season vows to ban your guns go, Harris' promise was somewhat overshadowed by Beto O'Rourke's "Hell yes, we're going to take your AR-15, your AK-47" line. However, it shouldn't have been for a number of reasons, not the least of which is that Harris is now in position to be Biden's No. 2 (or No. 1b, depending on how you parse the Biden-Harris ticket) should they win in November.
But, of course, like so many anti-gunners, Harris is a hypocrite. That's right, she wants the right for her bodyguards to carry "assault rifles" but not for you and me. And she got busted with that happening. Kayla Brantley writes,
Kamala Harris was seen leaving an appearance in Miami where she was guarded by a Secret Service officer armed with an assault weapon – the same type of gun she vowed to ban.

In the photos exclusively obtained by DailyMail.com, the VP hopeful is seen leaving Florida Memorial University last week, ironically being protected by the same assault rifle that she promised to ban within the first 100 days of her term.
How convenient that Harris's bodyguard had exactly the same weapon that she would deny you.
Look, Harris is nothing but an arrogant, power-hungry, elitist, and neither she nor Biden should get anywhere near the White House. We need to educate people about her hypocrisy so that they, too, can vote against these two.