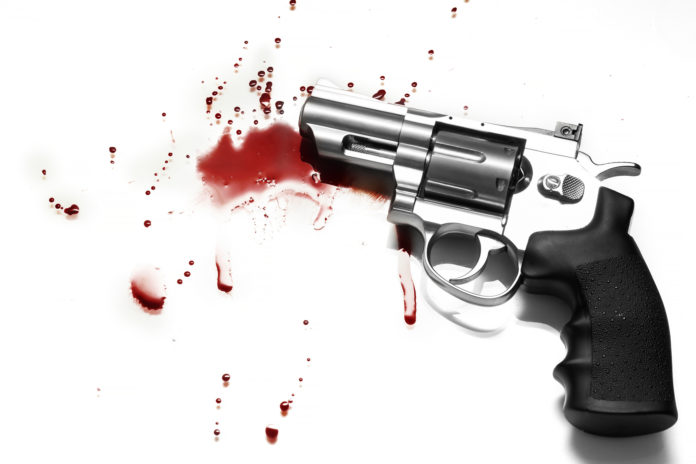 Former Obama Chief-Of-Staff and current Chicago Mayor Rahm Emanuel has not been someone of whom we have been a fan. His politics, including anti-gun stance, just haven't tended to lend themselves to our worldview of freedom and personal responsibility which gun ownership requires.
But even the people with who you completely disagree can surprise you and say something that you agree with. This is one of those rare examples.
Emanuel had the gall to actually say that something other than gun control is necessary to curb the insanely high gun death toll in Chicago. That's surprising enough, but I'll let John Stonestreet and G. Shane Morris give you the really shocking details:
Recently former Obama chief-of-staff and current Chicago Mayor Rahm Emanuel offered an idea about what's behind this concentrated [gun] violence [in chicago]. Now members of his party are calling for his resignation.

When he was questioned about police strategies, Emanuel dared to suggest—get this—that "faith," "family," and "character development," have a part to play in ending the bloodshed! He pleaded with fellow Chicagoans not to "shy away" from a politically incorrect discussion about how kids need a "moral compass" to "know good from bad and right from wrong." All of this, he said, "plays a role" in curbing crime.
Yes, I know that you are completely flabbergasted. I am, too. How could a "progressive" politician actually dare to suggest that morals and character and personal responsibility might have anything to do with the problem?
No surprise, but, unfortunately, other progressive "leaders," while calling for Emanuel's resignation, said that his remarks were "insensitive." To which I reply, "Um… What?" How, exactly, is saying that people have both the ability to act differently and the responsibility to act differently "insensitive?" It just means that people have the ability to change and to do the right thing. I would say that the insensitive thing is to say that people are helpless to change without help from the government or some progressive organization.
But, Emanuel's comments give me hope that, unlike the anti-gun "progressive" leaders that criticized him, he may be coming around to the reality of human nature with all of its wonderful ability to choose and to be responsible even when, horribly, not everyone chooses to do so.
Who knows? With that comment, maybe Emanuel might actually start to implement policies which could decrease gun violence in Chicago in a way that failed gun control policies have not been able to do.