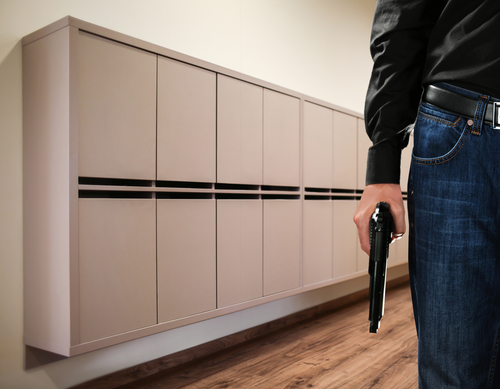 If you're a regular reader of this site, then it's likely that you agree with me that David Hogg is a complete blowhard who is wasting everyone's time with his foolish gun control rhetoric. Unfortunately, however, there are people out there who actually think that Hogg's nonsense will actually do some good to keep students safer while at school.
Fortunately, though, at least some people are trying to make a difference in school safety. Of course, as you've probably already guessed, these people aren't associated with David Hogg. Quite the opposite, in fact. Chris Eger writes,
The Iowa-based firearms supplier [Brownells] recently made a donation to a North Dakota police department to better equip the agency's school resource officers.

Brownells donated nine AR-15 rifles to the Bismarck Police Department after news reached them that the agency was looking for funds to purchase such equipment, as reported by The Bismarck Tribune. The officers, spread across both public and private high schools in the area, are currently only armed with handguns.

Besides the rifles, valued at $520 each, Brownells also contributed custom parts and a $1,800 armorer's kit to the agency.

"We have made donations to police departments around the country, if we hear that they're in need and we have the opportunity to help," Ryan Repp, head of Brownells' communications team, told the Tribune.
That's right, while Hogg and other anti-gunners want to keep everyday Americans from being able to keep their families safe in the name of keeping people safe, a gun manufacturer is actually doing something to make people safer. It appears pretty clear that Brownells understands what David Hogg doesn't understand: The way to minimize the number of deaths in schools due to gun violence is to have law-abiding people on campus who have more and better firearms with which to shoot back.
Because, when it comes down to it, guns are not and have never been the cause of gun violence. People are, and the only way to protect against people is with other similarly armed people.