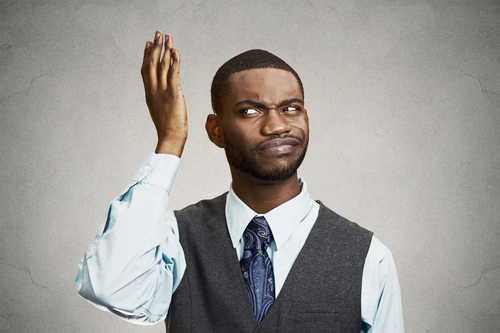 Have you ever heard a stupid question? Of course you have. Those are the kinds of questions that, when you hear them, you think to yourself that the answer to the question is so obvious, why would anyone need to ask? It's silly.
But, then you come across people who have so many of these kinds of questions that you have to wonder how they don't drown when it rains because they look to the sky with their mouth wide open in awe every time that a downpour happens.
And it's usually this last group of people who seem to have a stupid question of the day every day. Well, for your amusement, a writer going the name of Jerry The Geek tells of a question that he's being hearing a lot:
Quora Question:What does it feel like to be shot with a .22 caliber firearm?

Strange as it may seem, there are still people out there who deliberately coax people to shoot them … just to see what it feels like.

Have you ever had your curiosity overwhelm your good sense?

Well, of course you have.  So have I.  But chances are, neither of us have taken it to this degree of inanity.   I've seen people get shot, and I have no doubt that it hurts.  More-over, it typically results in a degree of leakage of "Precious Bodily Fluids".

Usually the leakage is blood, but I've seen grown men piss themselves after being shot too …  I'm not sure which is the most embarrassing, but apparently when you're bleeding a lot you don't care much about being "embarrassed".

Here's my advice about being shot:   Avoid it.
It doesn't take a genius to know that Jerry's advice is good advice, and, frankly, the world would probably be a better place if people had the simple common sense to figure out the answer to this question themselves.
But to those who are still unsure, let me just say, "If you can at all avoid it, definitely avoid getting shot. Avoid it every time."