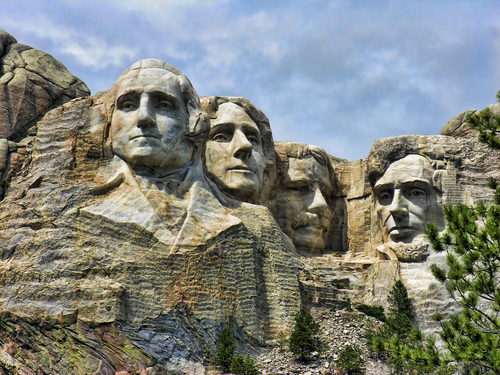 Here's a news story that you probably haven't heard about. Frankly, it's surprising that the mainstream media (especially CNN, in this case) even reported it at all because it's the kind of thing that they would find too shocking to tell people.
But gun rights advocates are celebrating this news and with good reason. What is this news? It's that yet another state has passed constitutional carry.
Now, in case you're unfamiliar with the idea of constitutional carry, the concept says that Americans can own and carry firearms, either openly carried or concealed, without needing any type of permit or permission to do so (though some constitutional carry states still place some restrictions on some would-be gun toters). Why would they pass constitutional carry? Because the Second Amendment gives Americans that right to bear arms.
So, what state is the latest addition to the list? South Dakota. Joe Sterling gives us the details:
It's now legal to carry a concealed handgun without a permit in South Dakota.

In signing the legislation Thursday, Gov. Kristi Noem made her state the latest to allow the practice. It's the first bill she's signed into law since she took office last month.

The legislation, which will go into effect on July 1, is designed to "protect the Second Amendment rights of South Dakotans by allowing constitutional carry," she said.

"More than 230 years ago, the Founding Fathers of our country penned the Constitution that has since laid the framework for centuries of policies," the Republican governor said.

"They so firmly believed in the importance of the freedom to bear arms that they enshrined it into the Constitution's Second Amendment."

Alaska, Arizona, Arkansas, Idaho, Kansas, Maine, Mississippi, Missouri, New Hampshire, North Dakota, Vermont, West Virginia and Wyoming also do not require a permit to carry a concealed weapon, the National Rifle Association and the National Conference of State Legislatures said.
So, now that we have over one-third (36%) of all the states in the Union having passed constitutional carry, it seems pretty safe to say that this is a real and growing movement. Let's continue to fight to get this passed in all fifty states so that our Second Amendment rights are no longer infringed by anti-gun zealots.