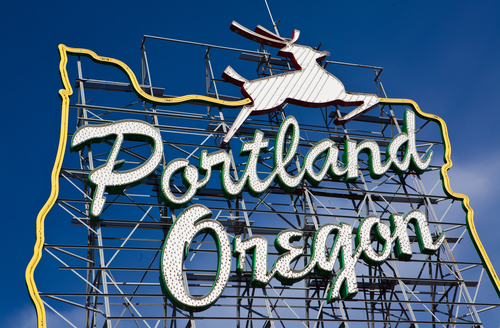 If you have kids, you understand what it feels like to feel concerned or scared for them. It's part of being a parent.
But another part of being a good parent is being rational enough to understand what is really going on and taking actions that may not be comfortable but are in the best interest of your child and of everyone else.
Anti-gunners simply do not have this rational understanding, and, unfortunately, politicians in Oregon have this same cluelessness.
Fortunately, though, some parents in Portland, Oregon are fighting back. The staff at KATU write (hat tip to here for the lead):
Four pro-2nd Amendment parents are suing Portland Public Schools (PPS) over gun control rallies.

Their lawyer, Multnomah County GOP chair James Buchal, says the district violated parents' and students' First Amendment rights by promoting gun control following last year's school shooting in Parkland, Florida.

"It's wrong for the schools to essentially hijack public resources to push one side of a controversial issue and to misuse children as puppets in their exercise," said Buchal.

He also said PPS used district resources to coordinate with outside activists, helped plan political activity, including walkouts, and claims the schools "indoctrinated" students in the classroom.
"It's a giant scheme of manipulation and it's not what people want their education dollars spent on," said Buchal.
Good for these parents for doing the right thing. Unsurprisingly, the school district spokesperson said that the "lawsuit is baseless."
But you don't have to be a genius (you just have to be honest) to realize that public schools (especially on the West Coast, New England, and large cities) typically lean anti-gun in everything that they do. It's outrageous, and our tax dollars are paying for this propaganda.
Hopefully, these Portland parents will get the hearing that they deserve and the schools in that area will stop pushing their anti-gun propaganda.