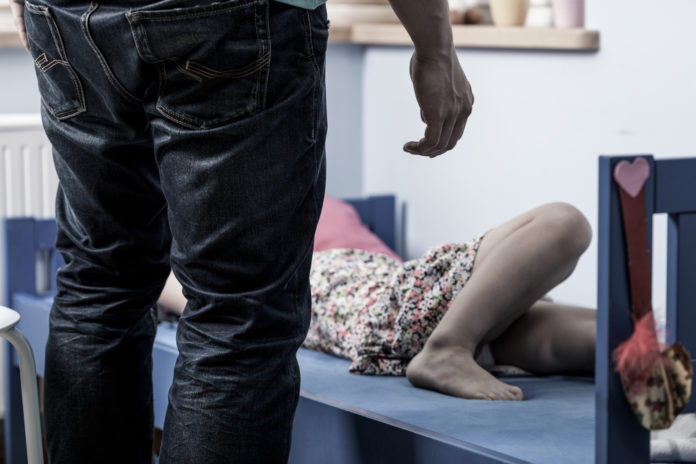 There are some sick people in the world, people who would happily use you and abuse you to get their jollies. Sadly, these kind of people often prey upon those who are less able to defend themselves such as the elderly and children.
Fortunately, though, there are some people out there willing to do the right thing, and, sometimes, the right thing includes using a firearm to protect a twelve-year-old girl from a would-be rapist. Yes, I'm talking about a specific situation which happened in Louisville, Kentucky. Matt Agorist writes,
Every time we hear the argument about "how society doesn't need guns to protect themselves" another example surfaces of a member of society protecting themselves with a gun. Recently, on NPR, a guest claimed that she didn't understand why someone would need a gun because she had never heard of anyone preventing a crime or defending themselves with one. Obviously this is a complete farce, not true, and as the incident below illustrates, it happens quite often.

Tina Burton explained to WDRB this week that she was horrified when she woke up around 7 a.m. on April 14 to a text from her daughter saying that 38-year-old Donald Oliver was in her room — getting naked. He'd broken in, made his way to the 12-year-old's bedroom and began stripping as if he was preparing to rape her.

"He got undressed in my daughter's room," Burton said. "Like, what was your intentions? … You are sick."

Given Oliver's history of sexual abuse, the threat was grave.
Fortunately, Burton's daughter had the presence of mind to get a message to her mother by text and to get out of the room when she had the chance. But, even then, Oliver wouldn't leave the home. Again, from Agorist:
Once the home invader was away from the kids, the family tried nonviolently persuading him to leave. Burton's boyfriend, Ali Bracey said he made his way into the kitchen and yelled for Oliver to leave the house.

Oliver did not budge.

"I told him to get out, and he didn't want to move. And he growled at me," explained Bracey.

Again, the family tried to get Oliver out with the least amount of force possible, so Bracey grabbed a broom and began hitting the deranged home invader with it. But this proved to be ineffective as well.

At this point, Burton had retrieved a pistol from the back of the home and brought it to Bracey, who then opened fire on Oliver. Bracey said he fired six rounds into Oliver before he finally ran away.

"He ended up getting six shots, period," Bracey said.

Oliver was apparently in some sort of psychotic state and was clearly not responding to the family's attempts to get him to leave. Had Bracey not had a gun, who knows how things could've ended up.
Now, think about this. Had they not had a gun in the home and been willing to use it to protect their family, how would they have stopped Oliver? Even after that, it still took six shots to get Oliver to leave. Truly a deranged individual.
But anti-gunners would have you believe that you don't need a gun, that you can wait on the police to protect you. If this family had waited for the police, their twelve-year-old daughter probably would have been raped and might be dead.
Never forget that the fight for gun rights is the fight to protect you and your family. It's about your personal safety and not the personal safety of criminals and psychotics.