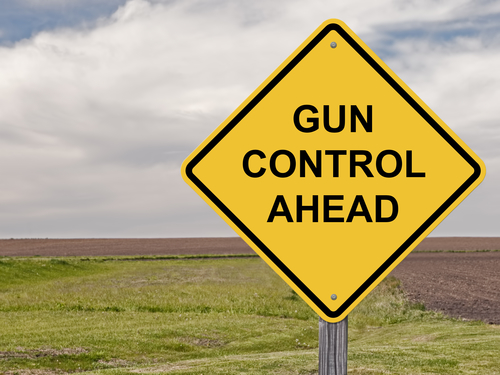 You'd think after so many embarrassing failures that anti-gunners would get the clue that governments can't prevent possession of a firearm. It's simply logic: if someone wants one bad enough and they aren't concerned about breaking the law, then they are going to find a way to get their hands on a gun.
But, if you need further proof that governments can't enforce gun control (even when they know where people are), here's another perfect example from our favorite gun control "safe space:" Chicago. Mike Puccinelli writes,
When Illinois State Police revoke a FOID [Firearm Owners Identification] card, they send a notice to the license holder and to local police. The law requires anyone whose FOID card is revoked to surrender their license to local police within 48 hours, and complete a "firearm disposition record" form listing what they have done with each of their firearms.

Guns can either be transferred to another FOID card holder, or surrendered to police or the courts.


Police can't seize guns from a person whose FOID card was revoked, unless the license holder fails to turn in a firearm disposition record. However, even when revoked FOID card holders don't submit the form, police rarely seize their guns unless they're arrested for some other reason.
Puccinelli continues,
Cook County Sheriff Tom Dart has said the state's current system of keeping guns out of the hands of people with a revoked FOID card is ridiculous and broken, and has proposed raising FOID card fees to pay for county task forces to seize guns when licenses are revoked.

"The system is the honor system; literally, that's it. There's nothing else," Dart said last month.

Illinois State Police said more than 10,000 FOID cards were revoked last year, but in more than 75 percent of cases, the license holders never told police they had surrendered their guns.
Now, keep in mind that this is Chicago, the Holy Grail of gun control in the United States. And law enforcement is admitting that gun control is simply not working because it works on the "honor system."
If lawmakers seriously think that criminals are going to give up their guns on the honor system, then those lawmakers need to stop taking drugs before voting because that makes absolutely no sense.