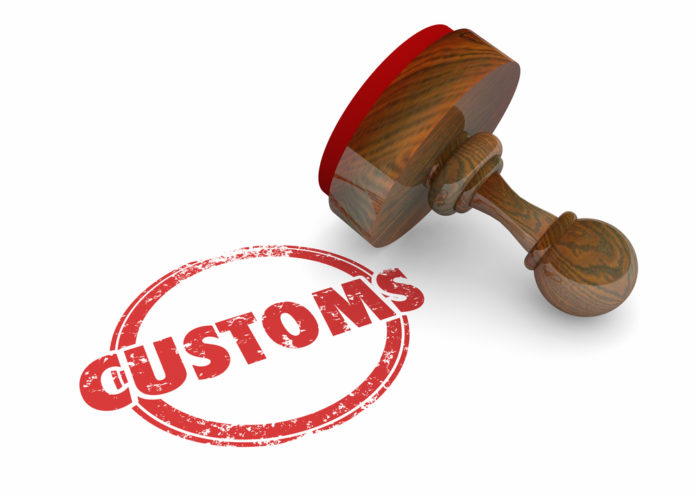 This made me laugh. As in literally laugh out loud. California, a state with some of the strictest, most repressive anti-gun laws in the entire United States, had one of their own bureaucrats busted recently for gun running. Now, to make this worse, the guy who was busted was a customs official, as in one of the guys who is supposed to make sure that illegal firearms never make it into the country at all.
But, hey, who am I to say that gun control will work because bureaucrats are above the temptation to get paid under the table?
Alejandra Reyes-Velarde gives us the sordid details:
A U.S. Customs and Border Protection watch commander at the ports of Los Angeles and Long Beach has admitted to running an illegal gun operation, authorities said.

Wei Xu, 56, of Santa Fe Springs was arrested Feb. 5 after an investigation involving undercover officers to whom Xu sold three guns out of the trunk of his car, including an "off-roster" pistol not certified for sale in California, according to the U.S. attorney's office.

He has been on unpaid administrative leave since his arrest and will be fired, said Ciaran McEvoy, a spokesman for the U.S. attorney's office.

In court Wednesday, Xu pleaded guilty to illegally selling guns on the internet, some of which he obtained by using his power as a law enforcement official, and to creating a fake company to avoid paying taxes, prosecutors said. He also pleaded guilty to illegally possessing unregistered firearms and making false statements to a federal agency about his involvement with a Chinese company to get a secret-level security clearance.

"Mr. Xu's public life as a federal officer masked his private greed and disrespect for the law," U.S. Atty. Nick Hanna said in a news release. "Public officials promise to act with integrity when they take an oath of office, and we will zealously prosecute those who mock the laws they have sworn to uphold."

Prosecutors said that between the late 1990s and when he was arrested, Xu sold at least 99 guns without a license, some within days of buying them. Officials said he increased his profits by exploiting his status as a law enforcement officer to buy handguns that can't be sold to the public by a federal licensed dealer.

When investigators searched Xu's home in February, they found more than 250 weapons, including 41 machine guns and two short-barreled rifles. None was registered with the Bureau of Alcohol, Tobacco, Firearms and Explosives, officials said.

Investigators also learned that Xu, who began working at the port in 2004, was an accounts manager for a China-based auto parts import company. Prosecutors said he helped his business partners make a profit and earned a commission from his work.

But when filling out questionnaires in 2003, 2011 and 2015 for the Office of Personnel Management to obtain a secret-level security clearance, he denied having contacts with foreign nationals or a foreign financial interest, prosecutors said.
What? He lied to get his job? Say it isn't so! I mean, a government bureaucrat would never do that! They're honest, hard-working people who would never break the law for personal gain!
Now, all sarcasm aside, while I have no doubt that most government employees are decent hard working people who want to do a good job in their government positions, it doesn't take a genius to realize that it only takes a few people to completely subvert the effectiveness of any law. You know, people like this guy in California.
Really, this story shouldn't be a surprise to anyone who has even an ounce of understanding of human nature. People will find ways to get around gun laws, and it's because of this that gun control does not and cannot work.
When will anti-gunners actually get a clue about the reality of this situation?