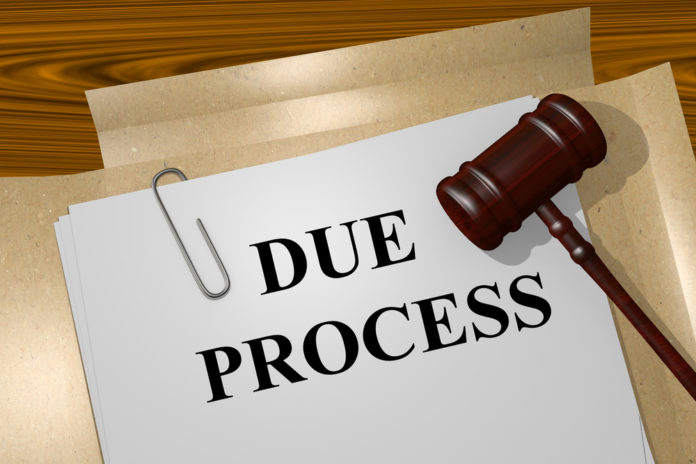 It's easy to blame the loss of our gun rights completely on anti-gunners. After all, they make it clear that their end goal is strip gun rights from everyone which makes them a real threat to both your freedoms and the safety of your family.
But other people can, if unintentionally, still take away your gun rights in practice. What other people? How about negligent and/or overzealous (as in irrational) law enforcement officers.
A disturbing story out of Florida shows us an incident when this exact thing happened. John Crump writes,
Last Wednesday [08/14/2019], Jonathan Carpenter of Osceola County, Florida was sitting at home when a mail carrier knocked on his front door.

The postal carrier had Carpenter signed for a certified letter from the Florida Department of Agriculture and Consumer Services. Carpenter signed for it, but he was confused because he was not expecting anything from the state. He quickly opened it and was floored.

The Florida Department of Agriculture and Consumer Services was notifying him that they have suspended his concealed handgun permit.

"On or about August 12th, 2019 in Osceola County, Florida, an injunction was entered restraining you from acts of domestic violence or acts of repeat violations," the notice read.

The letter shocked Carpenter, who has never had a run-in with the law.

"When I opened the letter stating my CCW was suspended, I was shocked and confused," Carpenter told AmmoLand News.
Figuring it was a mistake, Carpenter called the Florida Department of Agriculture and Consumer Services to clear things up since he has never committed domestic violence against anyone. The representative told him he had to get a form from the Clerk of the Courts saying that there weren't any actions against him.

Carpenter headed to Clerk of the Court's office to retrieve the required form. When he got there, the Clerk informed him that there was an injunction against a Jonathan Edward Carpenter.

mistake that the Sheriff's office could quickly clear up went and spoke with him.
If you think that's bad, it's about to get worse. Even though the description of the man who was accused of committing crimes didn't even remotely match our CCW holder, the police still said that Carpenter had to surrender his firearms, and he will need to go to court to prove that he isn't the accused drug dealer that the original complaint was about.
Yes, you read that correctly. Totally innocent Jonathan Carpenter had his guns taken away without due process and has to go to court to prove that he is innocent because, apparently, he is presumed guilty already.
This is outrageous, but this is exactly the kind of nonsense that too many legal gun owners must deal with in our society and why we must be vigilant to hold our law enforcement and state attorneys accountable to uphold the Constitution above any nonsensical state laws or "standard police procedures".