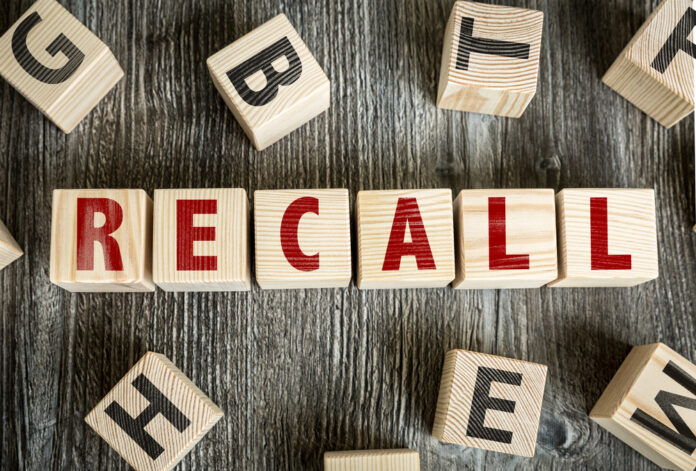 The Libertarian Party (which has always been a pro-Second Amendment political party) in Virginia is using the legal and political process to start removing anti-gun state legislators in that state from office.
They appear to be starting with state Senator Dick Saslaw who prefiled gun control bill SB16. The Libertarian Party of Virginia's website describes their effort this way:
The Libertarian Party of Virginia alleges that Senator Dick Saslaw is misusing his power to propose SB16, which purports to criminalize hundreds of thousands of lawful firearm owners for an improper political purpose. We want to preemptively deescalate potential conflict resulting from this legislation by taking the issue to the courts, where the Second Amendment will inevitably be reinforced. Our law enforcement officers should not have to decide between their neighbor and Saslaw's unconstitutional law. No human being should be imprisoned for their right to bear arms. 

We need 5,000 signatures of registered voters from the 35th Senate district and $20,000 to get this petition to court. In the name of Liberty… 
At the time of this writing, they had raised $12,900 of the needed $20,000 for this purpose. Their website doesn't state how many signatures that they currently have for this effort.
Now, in case you're not familiar with SB16, which is one of many anti-gun bills which were prefiled in Virginia for the 2020 legislative session, LegiScan gives this summary of the bill:
Prohibiting sale, transport, etc., of assault firearms and certain firearm magazines; penalties. Expands the definition of "assault firearm" and prohibits any person from importing, selling, transferring, manufacturing, purchasing, possessing, or transporting an assault firearm. A violation is a Class 6 felony. The bill prohibits a dealer from selling, renting, trading, or transferring from his inventory an assault firearm to any person. The bill also prohibits a person from carrying a shotgun with a magazine that will hold more than seven rounds of the longest ammunition for which it is chambered in a public place; under existing law, this prohibition applies only in certain localities. The bill makes it a Class 1 misdemeanor to import, sell, barter, or transfer any firearm magazine designed to hold more than 10 rounds of ammunition.
SB16 prevents sales of "assault weapons" (which I'm sure means the scary looking guns) and places limits on magazine sizes. In other words, it violates the Constitution and the rights of everyday Virginians. And that is the reason for the current #VAGunRightsRebellion.
If you are in Virginia, I encourage you to chip in on this recall effort. If you know anyone in Virginia, encourage them to consider supporting this recall effort. Virginians deserve to have a state government which isn't trying to disarm law-abiding citizens.